Despite the crisis and sharp rise in prices, Brits are determined to enjoy their holidays abroad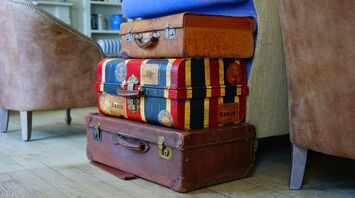 Luggage. Source: Mikes-Photography from Pixabay
Despite rising interest rates and the ongoing cost of living crisis, the majority of British holidaymakers will take at least two trips abroad in 2023, according to a survey.
Travel industry experts warn that there is a risk that amidst the euphoria surrounding the positive trading environment, the travel industry's resilience is also its weakness when it comes to government recognition and support, the Dailymail reports.
"And with the general election looming, we risk the government now making decisions based on the electorate going to the polls rather than the needs of business," they say.
It is noted that according to the study, a third of respondents said they are planning two holidays this year.
At the same time, representatives of 350 British travel companies have already formed a lobbying structure to improve the industry's reputation.
"A senior government official recently told me that they were surprised that High Street travel agencies still exist," said Lo Bue-Said.
According to the results of the study, the average British adult spends at least £200 on goods and services before leaving the country on holiday.
The study, which covered purchases such as clothing and airport parking, refutes the theory that the outbound travel sector benefits more from overseas destinations than the UK.
Advantage's nationwide research found that people in the North East spend the most on pre-holiday shopping, spending an average of £220 before flying out of the UK.