Desperate pilot appealed to passengers: crew member urged to remember humanity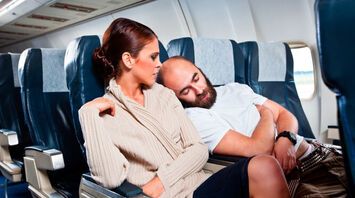 He urged to observe the rules of etiquette. Source: pixabay.com.
The coronavirus pandemic has so detached people from life that they have forgotten how to behave in certain situations. In particular, while traveling in airplanes.
Very often, passengers make scandals on the spot, which knock the crew out of the "rut". So, the pilot of American Airlines took the liberty of mentioning respect on board. Uproxx reports that.
"Be kind to each other, respect each other, I shouldn't have said that... I have to say it every flight," the crew member stated.
He urged not to lean on other people, fall asleep on them or resort to more inadequate situations.
"Don't pass out on other people and don't drool on them," the pilot added.