Delta cancelled scheduled direct flights from Minneapolis to Maui due to fires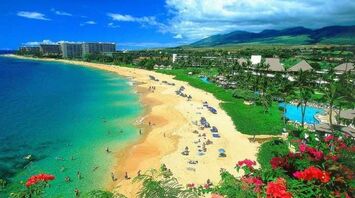 Maui Island. Source: moihawaii.blogspot.com
Delta Air Lines has cancelled its planned winter direct flights from Minneapolis to St. Paul following devastating wildfires on the island of Maui.
The cancellation came at the same time as Maui tourism officials asked travellers to return to their vacation destinations on the island, the Star Tribune reports.
Atlanta-based Delta is the dominant carrier on the Minneapolis-St. Paul route. Paul International Airport still offers direct flights to Maui from Los Angeles, Salt Lake City, and Seattle.
Customers who have already purchased a direct flight from MSP to Kahului Airport on the island of Maui were automatically rebooked during their connection and received an updated receipt via email over the weekend with the new flights and refund options.
Delta sent out an explanation to customers:
"As communities on Maui recover, Delta has decided to suspend some of its scheduled flights to Maui Kahului Airport (OGG) for the upcoming fall and winter seasons. Our hearts and thoughts are with all those affected by the tragic wildfires. Delta has been in close communication with Hawaii officials and we intend to maintain our plans for future development."