Delta Air Lines installs 5G jamming protection devices on airplanes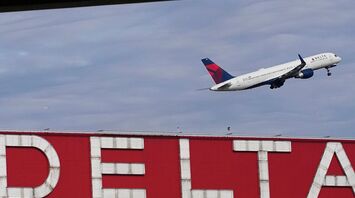 Atlanta airport. Source: AP
Atlanta-based Delta Air Lines said it has completed upgrades to its fleet of aircraft to protect key equipment from interference from 5G wireless signals. The latter could interfere with flights in poor visibility conditions.
The company says that 190 airplanes are now equipped with radio altimeters protected from interference. About it writes Market Watch.
"This means that no Delta aircraft will not be subject to additional weather-related restrictions," said a Delta spokesperson.
At the same time, Delta Air Lines said it has survived the summer with no noticeable altimeter problems.
Transportation Secretary Pete Buttigich is known to have urged airlines to upgrade planes before the summer travel season. But Delta missed the deadline, which was July 1.
Fortunately, the flight disruptions about which some had expressed concern did not occur.