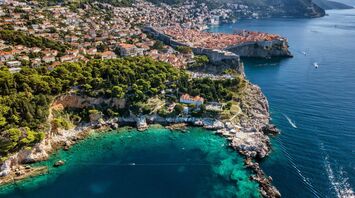 Holidays in Croatia. Source: CNTB
Croatia is positioning itself as an ideal vacation destination and plans to attract a record number of North American travellers to vacation this and next year.
Several of the country's key initiatives highlight the long history of its cities, which remains timeless but modern enough to give travellers what they need, Global Traveler reports.
These initiatives will also focus on the unique culture, culinary and wine offerings that are synonymous with Croatian hospitality, as well as the maritime experience that makes this place special and delights US travellers.
Upcoming travel to Croatia for 2023/2024 offers a great opportunity to visit key destinations in the country.
The Gothic and Renaissance-style city of Dubrovnik is among them, with its 1.2 miles of long, winding stone walls located right on the shores of the Adriatic Sea.
A simple stroll through the Stradun (main street) will easily convince you that you are in one of the most beautiful places in the Mediterranean with its unique, culture-rich atmosphere that combines antiquity and cool.
A tour of the second most visited open-air museum will take your breath away, and gourmets can taste delicious Mediterranean delicacies.
This is the jewel in the crown of Croatia, where you can personally enjoy the Royal Pier from Game of Thrones.