Crazy luxury in the open ocean: Bezos shows his mega-yacht for half a billion dollars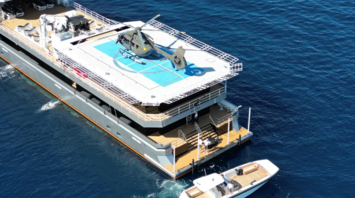 Luxury Abeona - an auxiliary vessel for Bezos' yacht. Source: nypost.com
Amazon founder Jeff Bezos is cruising around on a $500 million superyacht. The colossal three-masted Koru began its career serving the world's third richest man this week as it traveled the Mediterranean Sea around Mallorca.
The 417-foot schooner first left Rotterdam in the Netherlands for sea trials in February, reports the New York Post.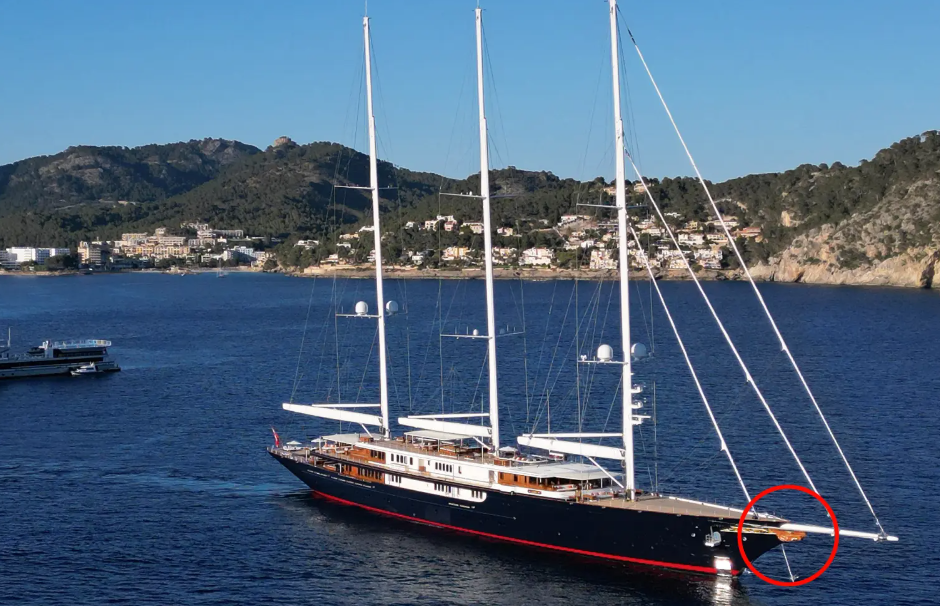 A mega yacht requires a lot of auxiliary equipment. The yacht is accompanied by the auxiliary vessel Abeona, luxury speedboats used to travel between them, and support in the form of his girlfriend Lauren Sanchez's personal helicopter.
Sanchez also serves as the fleet's mascot, with a figure on the bow of the yacht, part of the traditional large sailing ships modeled after her.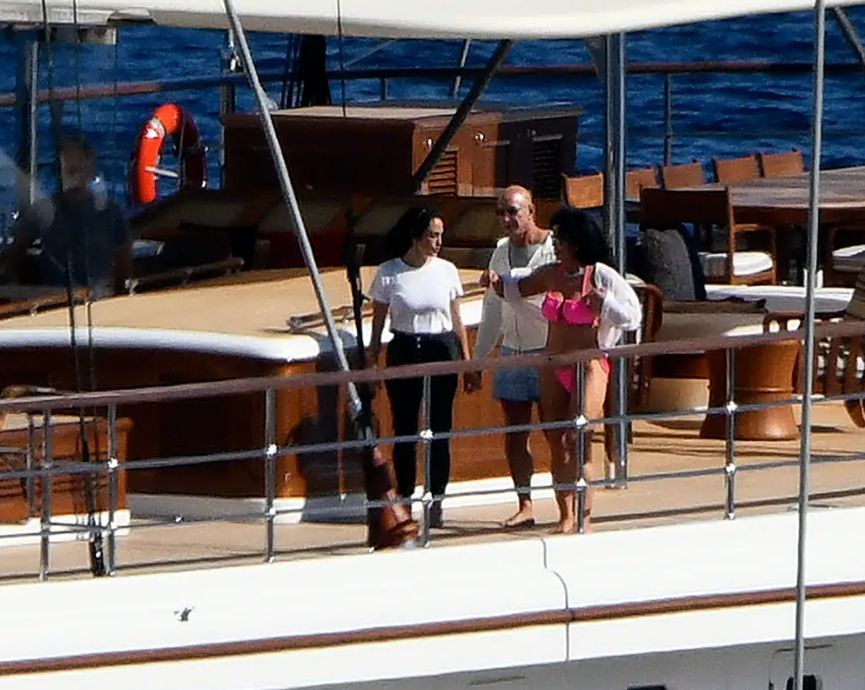 Koru is the world's tallest sailing yacht. Its three enormous 229-foot masts give it speeds of up to 20 knots. The masts are so tall that Dutch officials considered dismantling a 95-year-old bridge to allow the vessel to bridge the span during its journey from the shipyard to the North Sea.
What is known about Bezos' super yacht
Every detail is designed for luxury, even down to the mast technique. Bezos chose high-tech "roll-ups in the boom" that store huge canvases at the bottom of the mast, above the deck.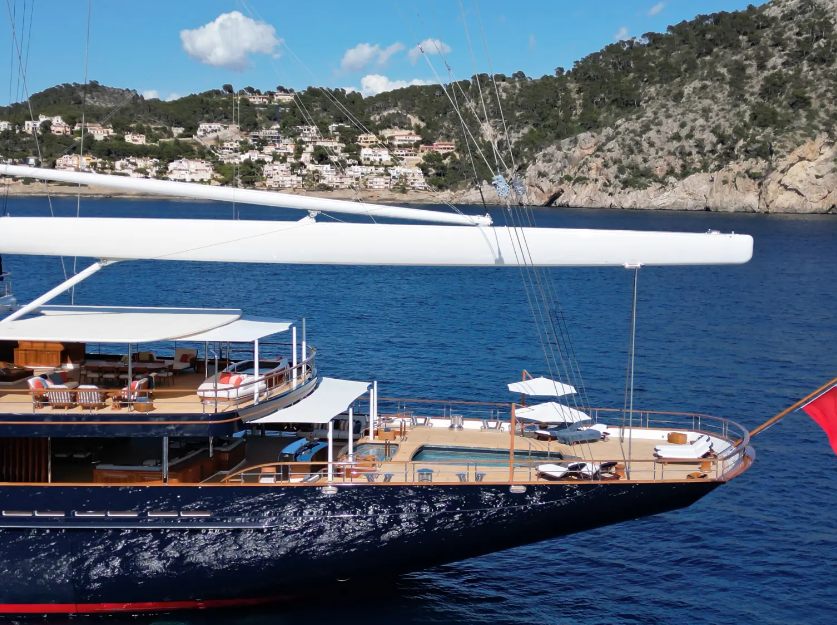 Getting rid of the ropes maximizes the space for entertaining and allows for a hot tub to be placed in front of the main mast.
Running Koru will cost Bezos, 59, approximately $25 million a year, but according to Forbes, the world's third richest man is unlikely to need a loan with his $140.6 billion fortune.
Auxiliary vessel was needed for maintenance
However, since Koru's masts preclude a helicopter deck, the billionaire ordered a support vessel, the Abeona, named after the Roman goddess of foreign travel.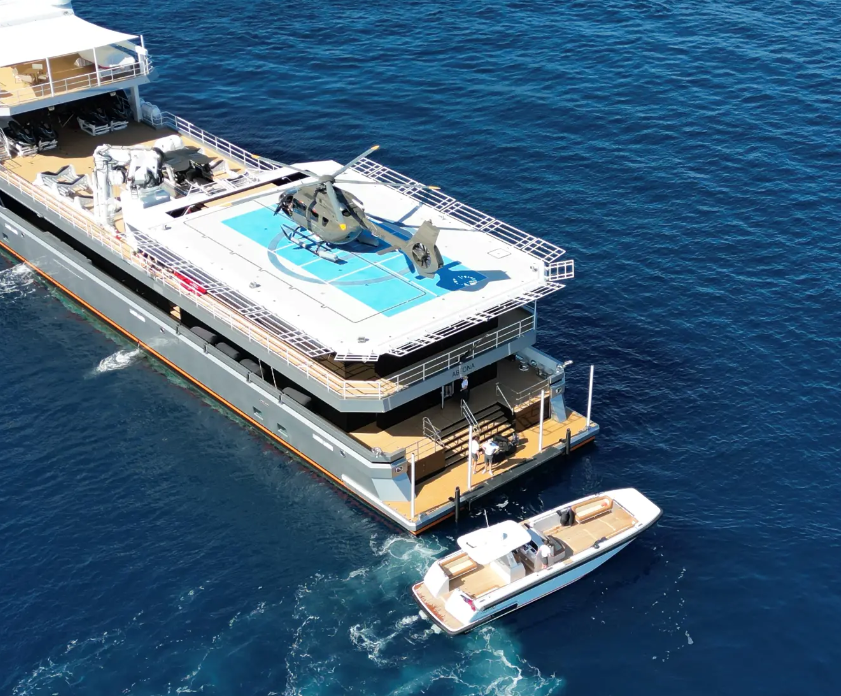 In addition to the helicopter pad, the 246-foot Abeona has two additional staterooms for four guests and up to 45 crew and support staff.
It is the largest custom-built support vessel ever produced by Damen Yachting. On board in Mallorca were at least four jet skis, two speedboats and an additional dinghy. Its heavy winch is capable of lifting a small submarine, although it is believed that Bezos does not yet have one.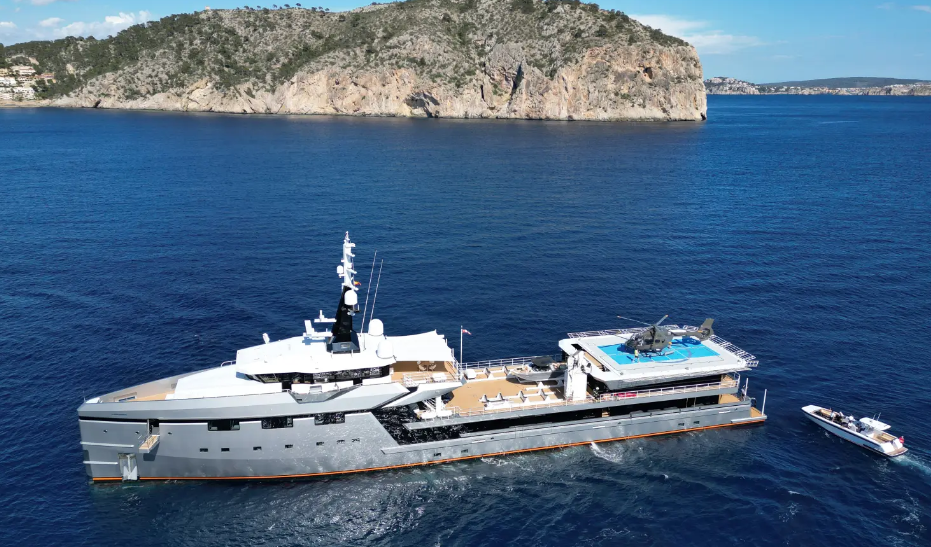 Which yacht owners compete with Bezos
Bezos's boat symbolically sails past several other tech billionaires, including Google co-founder Sergey Brin's $80 million, 240-foot Dragonfly and Oracle co-founder Larry Ellison's $160 million, 288-foot Musashi.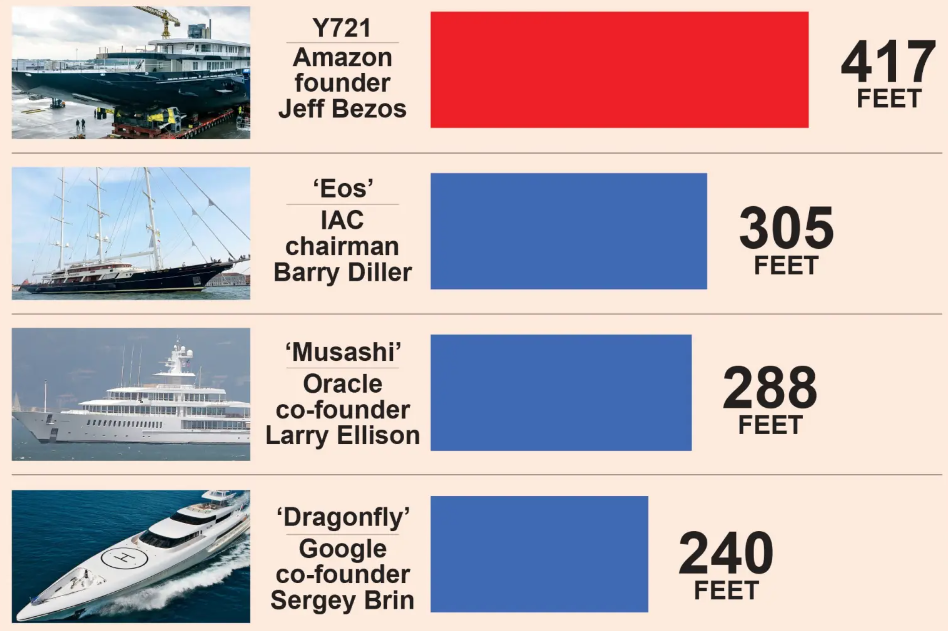 But even they won't be better than the world's largest mega-yacht, the 593-foot Azzam, which was launched in 2013 after being commissioned by Sheikh Khalifa bin Zayed Al Nahyan, ruler of Abu Dhabi and president of the United Arab Emirates.
Azzam, which means determination in Arabic, reportedly costs more than $600 million and is almost 60 feet longer than the world's second largest yacht, the 533-foot Eclipse, owned by Russian oligarch Roman Abramovich.
Next year, these monster ships are expected to be surpassed by REV, a 600-foot yacht under construction in Norway that will have space for 36 guests and 54 crew.