Controversy over the closure of UK railway ticket offices: Why this step was too quick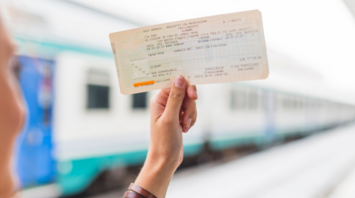 Ticket. Source: freepic
Over the summer, the railroad companies held a three-week consultation period on the closure of railway ticket offices. It had to be extended for another five weeks after complaints from respondents.
The government had planned to close most of the UK's railway ticket offices. But society was not ready, Yahoo writes.
According to the Transport Committee in a letter to Railways Minister Huw Merriman, the amount of time the public has had to express its opinion on the changes is too short.
What is known about the closure of railway ticket offices
Trade unions, disability groups, and some conservative politicians have criticized the proposals to close ticket offices. In response, a special committee has now called on the government and rail companies to review the proposals again and suggested that smaller pilot closure projects could potentially be rolled out before nationwide changes.
Representatives of the deaf and blind community were not given access to some of the consultation documents.
Officially, the consultation on ticket office closures ended on September 1. The British authorities plan to close nearly 1,000 offices over the next three years, with some offices scheduled to close as early as the end of this year.
Which offices are planned to be closed
Offices are being closed, including those at the main stations: Birmingham New Street and Manchester Piccadilly. In London, it is planned to close all stations except Blackfriars, East Croydon, Finsbury Park, London Victoria, and Sutton.
According to the publication, 43% of UK stations currently do not have ticket offices.