Chirping and calling for mum: a smuggled batch of rare birds was detained at Miami airport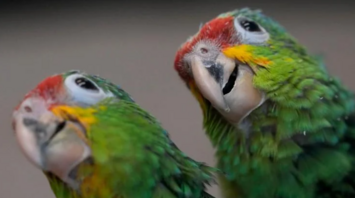 Parrot smuggling at Miami airport. Source: pantagraph.com
In March 2023, Ssu Ta Wu was detained at Miami airport after arriving on TACA Airlines Flight 392 from Managua, Nicaragua. He was trying to return to Taiwan, but sounds from his bag drew the officers' attention.
According to a criminal complaint filed in US District Court in Miami, the event took place on March 23. Officers stopped Wu at a checkpoint. There was a chirp coming from his bag and Wu was asked to open his luggage, The Paragraph writes.
"Home" for the parrots was what looked like a "collapsible" temperature-controlled cooler. It contained eggs and a tiny chick that had already hatched and was calling for its mother. According to documents, 29 eggs were found.
Wu was arrested and pleaded guilty on May 5 to smuggling birds into the United States.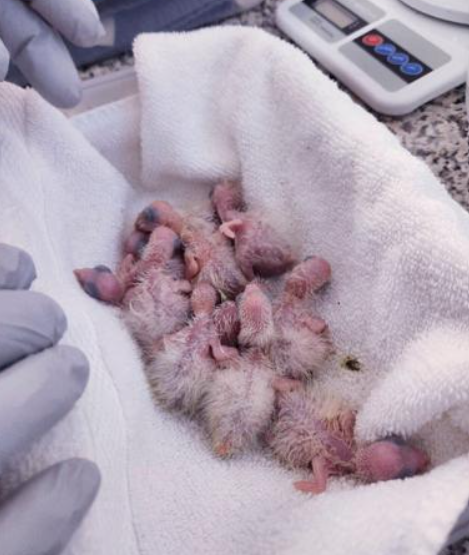 According to the case, Wu was paid to travel from Taiwan to Nicaragua to collect the eggs. He denied during the investigation that he knew what the birds were.
Federal officials had to contact the US Fish and Wildlife Service. The find has since been under their watch.
Paul Raylo, a professor at Florida International University, helped set up a makeshift incubator in the US Department of Agriculture's aviary at the airport to rescue the parrots. Some of the eggs were in the process of hatching.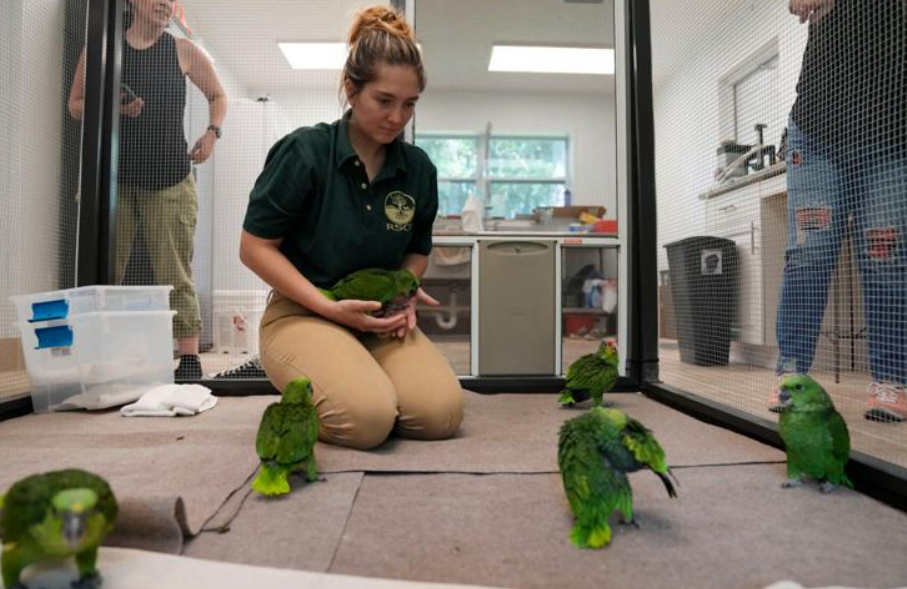 The birds are cared for in Loxahatchee, a rural community near West Palm Beach.
"They have never seen their mum and dad; they have been fostered by us since they hatched," Raylo told reporters during a visit.
He said 26 of the 29 eggs managed to hatch, with 24 birds surviving. The 24 bright green baby parrots are chirping and shaking their heads. They are now almost entirely covered in feathers and the staff have started to convert them from a special mix to a diet of pelleted food and fruit.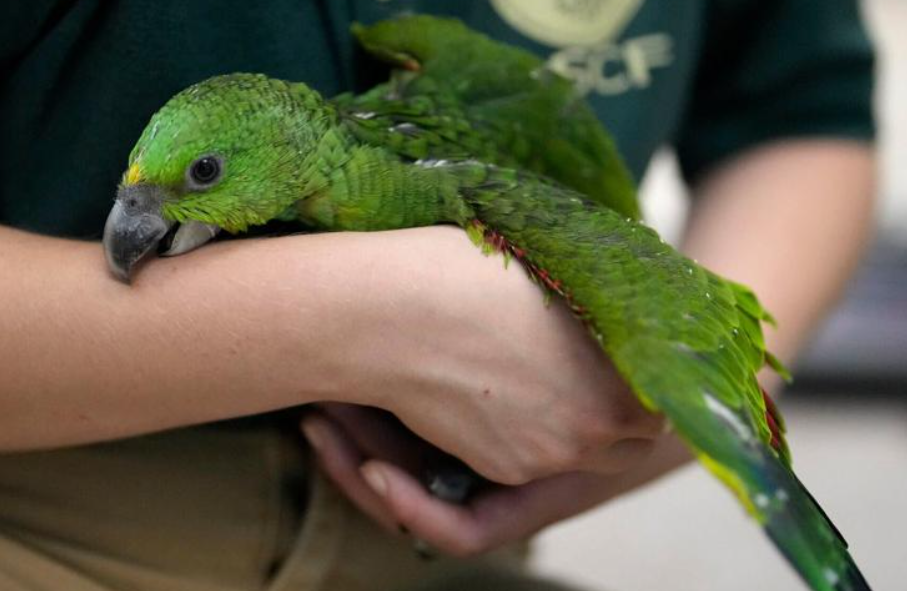 USDA regulations required that the birds be quarantined for 45 days, which meant that Raylo and his team had to wash when they went in and out of the facility.
But they still weren't sure which of the 360 varieties of parrots they were dealing with.
Exactly which species of parrot they were dealing with was not known. A team of forensic scientists in Florida International recovered DNA samples from eggshells and dead birds to identify the species. They found that the 24 surviving parrots were from eight or nine clutches and included two species, the yellow-headed amazon and the red amazon.
According to Professor Raylo, these species are popular in the bird trade and cage keeping because they are beautiful and have a good temperament.
Now Raylo is faced with the challenge of finding a permanent home for the birds, which can live for 60 to 70 years or even more.
Wu faces up to 20 years in prison for transporting rare birds.
According to BirdLife International, the yellow-headed amazon is "endangered" with a population in the wild of between 1,000 and 2,500.