Canada issues warning for LGBTQ+ people travelling to some U.S. states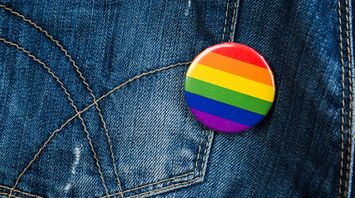 LGBTQ+ flag. Source: Freepic
The number of restrictions on the rights of the LGBTQ+ community in the United States is growing. This is stated in a warning from the Canadian authorities to tourists who are going to visit the United States.
It is emphasized that the laws of some U.S. states may contain innovations that may affect the rights of members of the LGBTQ+ community. This is very important given that the United States is the main destination for Canadians travelling abroad, according to the Deutsche Welle report.
In particular, Canadian officials are urging LGBTQ+ people to be cautious when planning trips to the United States. After all, some American states have recently passed laws and policies that may be negatively perceived by people of non-traditional orientation. "Check the relevant state and local laws," Canadian authorities warn their tourists before visiting the United States.
Although Canadian travel advisories usually focus on the risks associated with political instability or natural disasters, they now include other recommendations. At the same time, no emergency measures are foreseen, as the overall risk profile for the United States remains green, indicating normal security requirements.
The number of anti-LGBTQ+ laws is growing in the US
It is worth noting that the number of state governments in the United States that have introduced anti-LGBTQ+ laws has recently increased significantly.
According to the Human Rights Campaign, hundreds of laws restricting the rights of the LGBTQ+ community have been passed in the United States This is a concern for human rights activists who warn potential tourists about it.
In particular, more than 525 anti-LGBTQ+ bills were passed in 41 U.S. states in 2023 alone. 76 laws of them had been signed as of early June, which is more than in any year and twice more than last year.
The Human Rights Campaign went even further and declared a state of emergency for LGBTQ+ people in the United States for the first time in its more than 40-year history. According to the official data of the National Statistics Agency of Canada, Canada is home to 40 million people, about a million of whom consider themselves part of the LGBTQ+ community.