British Airways plane met by emergency services at Heathrow: the reason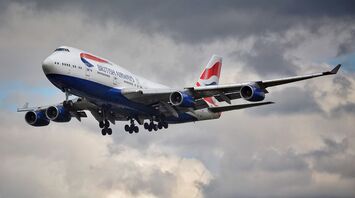 Three people needed medical attention on board a British Airways plane due to air pollution. Source: Pixabay
During a British Airways flight from Barcelona's El Prat airport to London's Heathrow, several crew members became ill due to toxic fumes. The plane was met by emergency services, which provided assistance to the victims.
It is reported that three people felt unwell during the landing. As it turned out, the cause of the smoke was an emergency, Simple Flying writes.
A representative of the London Ambulance Service told the media that three paramedics, two paramedics of the highest category, two ambulance crews, and other specialists were sent to help the victims, who responded quickly to the emergency.
A British Airways spokesperson commented to Simple Flying: "The safety of our customers and crew is always our top priority. This aircraft made a normal landing at Heathrow after reporting a technical fault. Customers disembarked safely via the stairs and we apologize for any delay or inconvenience."
Photos of the rescue operation were posted by user X, formerly known as Twitter. The footage shows rescuers entering the plane and medics working outside with the crew and passengers.