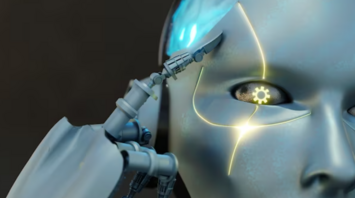 Artificial intelligence. Source: Freepik
Scientists have created an artificial intelligence (AI) program that can detect alien life forms by analyzing physical samples.
According to the researchers, the new machine learning algorithm, trained on living cells, fossils, meteorites, and laboratory-made chemicals, can distinguish between biological and non-biological samples with an accuracy of 90 percent, Live Science reports.
It is noted that the new test could look for life forms on Mars by evaluating data obtained from rocks on the Red Planet, and could also reveal the origin of ancient and mysterious objects found on Earth.
"These results show that we can detect a life form on another planet or in another biosphere even if it is very different from life on Earth," said study co-author Robert Hazen, an astrobiologist at the Carnegie Institution for Science in Washington.