An unexpected version of the Titanic disaster: eerie 3D images reveal the shocking truth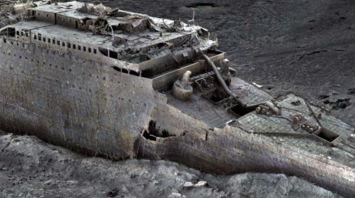 3-D scanning of the Titanic wreckage. Source: mirror.co.uk
Thousands of detailed 3D images of the legendary Titanic shipwreck have been captured using modern technology.
As a result, the first full-size 3D digital scan of the wreckage has been created using more than 70,000 images from all angles, the Mirror reports.
The images, which were carefully collected from the very bottom of the ocean, show that after more than 100 years in the ocean, the beautiful, ornate staircase is now a thing of the past.
Unbelievable but true, there is only a gaping hole on the boat deck where the staircase once was.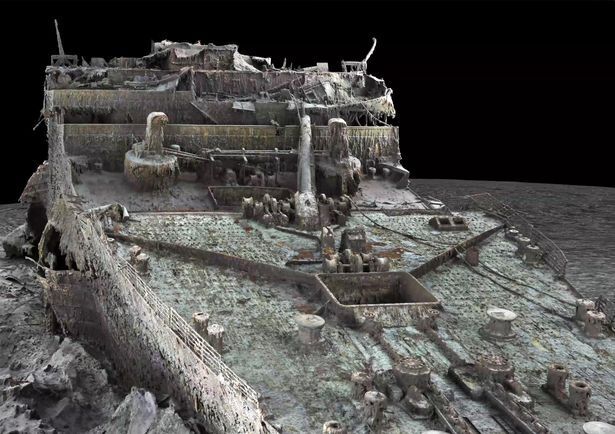 What is known about the Titanic tragedy?
Experts believe that the Titanic hit the iceberg at around 23:40 local time and sank two hours and forty minutes later.
With lifeboats for only 1,178 people, only 706 passengers and crew survived on a ship with a capacity of more than 3,000.
The last living survivor of the Titanic died in 2009 at the age of 97 - he was only two months old at the time of the tragedy.
An unexpected version of the Titanic disaster
According to expert Parks Stevenson, he was "amazed" when he first saw the scans.
He is convinced that "there is a growing body of evidence that the Titanic did not hit the iceberg along its length, as shown in all the films".
"It may have actually hit an underwater ice shelf. We really don't understand the nature of the collision with the iceberg. We don't even know if she hit it along the starboard side, as shown in all the films, or if she hit an iceberg," the researcher says.
The wreck is still decomposing and microbes are taking their toll, but Mr Stevenson said the scan would offer an evergreen view of "the questions, the basic questions that need to be answered".