Air India to improve ticket redemption programme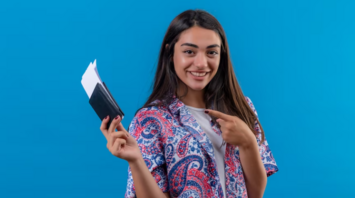 Traveller with tickets. Source: Freepic
The well-known Indian airline Air India has announced a newly redesigned loyalty programme. It is noted that the new conditions will become available in early 2024.
The airline will try to change the complicated redemption terms. The terms and conditions are announced on the simpleflying website.
The Flying Returns loyalty programme will receive a new infrastructure that will make it easier to use. Previously, it helped customers buy tickets and earn points. As noted, the merger of Air India and Vistara will make it possible to attract more loyal customers. Air India emphasized that the changes in the program may affect the availability of more tickets and the expansion of partnership agreements. However, the specific details of the cooperation have not yet been specified.
Expanding earning opportunities and improving the conditions for using miles are key aspects of the Flying Returns update. Currently, you can earn miles only by buying airline tickets and using credit cards. The new program plans to add the ability to earn miles through hotels, retailers and travel partners.
This will help to increase the benefits of using miles and reduce their divergence. In addition, it is planned to remove restrictions on ticket sales by sector and penalty miles for cancellations.
Vistara is already noted for its high availability and adequate prices in economy class for long-haul redemptions. However, since Air India is part of an alliance with 25 airlines, the program must balance the options to remain efficient and profitable.