Air Canada suspends pilot for social media posts in support of Hamas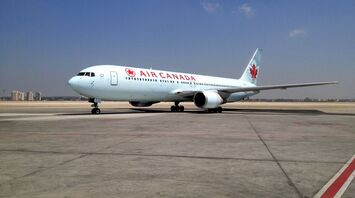 Air Canada pilot suspended from work. Source: Pixabay
Air Canada has suspended a pilot for "unacceptable" posts on social media about the war in Israel. The photo, which was posted on the StopAntiSemitism page, shows a man posing in a pilot's uniform with Palestinian symbols while Hamas terrorists are fighting.
CTV News reached out to Air Canada for comment on the situation, and it turned out that the pilot, identified as Mostafa Ezzo, had already been suspended from duty.
The airline confirmed this on the official account on X, which was previously called Twitter.
"We are aware of the inappropriate posts made by an Air Canada pilot. We take this matter very seriously and he was suspended from work on Monday, October 9. We strongly condemn violence in all its forms," the post reads.
In its statement, the Airline Pilots Association expressed the hope that all its members will adhere to the principle of condemning violence and the professional code of ethics.