Advantages of flying by private jet: what is the difference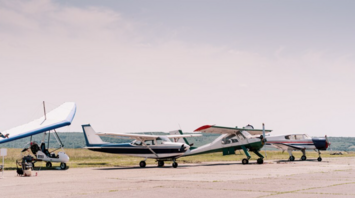 Private jets. Source: Freepic
When flying by private jet, passengers receive almost exclusive service that is not available to passengers flying on scheduled flights. This is not surprising, as private jets are designed to provide maximum comfort for those who are able to pay for the relevant services, which are not available to everyone.
One of the main advantages of private jet passengers is significant time savings. After all, your private jet will be parked in a private waiting terminal and will be waiting for your arrival, according to the SimpleFlying.
Among the advantages of private jet passengers is the absence of the need to arrive an hour in advance. Private jet clients have the exclusive opportunity to arrive a few minutes before your flight departs and board the aircraft without any problems.
In addition, when flying by private jet domestically in the United States or within the European Schengen area, such passengers do not need to worry about customs and immigration procedures.
At the same time, it's a different story if you're flying internationally. Then, depending on your passport and destination, you may need to obtain a visa before traveling.
When you book a flight with a charter airline, the transfer organizers ask you to provide a copy of your passport and, if necessary, a visa in advance. You may also need the same documents for everyone traveling with you.
Ultimately, the received papers are used to prepare passenger documents, which are eventually sent in a copy to the operator who will depart the flight. In addition, the documents are also sent to the flight crew, the destination, as well as immigration and customs authorities.
All these documents help to save the most important thing - the time of busy people who use private jet services. At the same time, it is worth remembering that despite the fact that there is no need to go through security procedures and inspections, you still need to go through customs control and get your passport stamped upon arrival in another country.
At the same time, some private jet airports have customs and immigration services. For example, if you are returning to the United States or flying there even by private jet, you must go through customs and immigration control upon arrival.
Another feature of private jet travel is certain procedures when traveling with pets. You should clearly know and understand all the rules of the country you are flying to. Some countries have strict requirements for obtaining documents and certificates of pet vaccination before traveling. Do not forget that the type of pet microchip used in the United States is different from the microchip in Europe.