A new species of tarantula that mesmerizes with its colour found in Thailand. Photo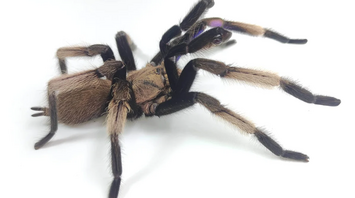 Blue tarantula. Source: Narin Chomphuphuang
A "mesmerizing" species of tarantula that has electric blue colour has been discovered in Thailand, according to new research.
A group of Thai researchers found the spider during an expedition to Phang Nga province in southern Thailand, CNN reports.
"(We found) a new species of tarantula that has a mesmerizing blue-purple hue that resembles electric blue sparks," said Narin Chomphuphuang, a researcher at the Department of Entomology and Plant Pathology at Khon Kaen University.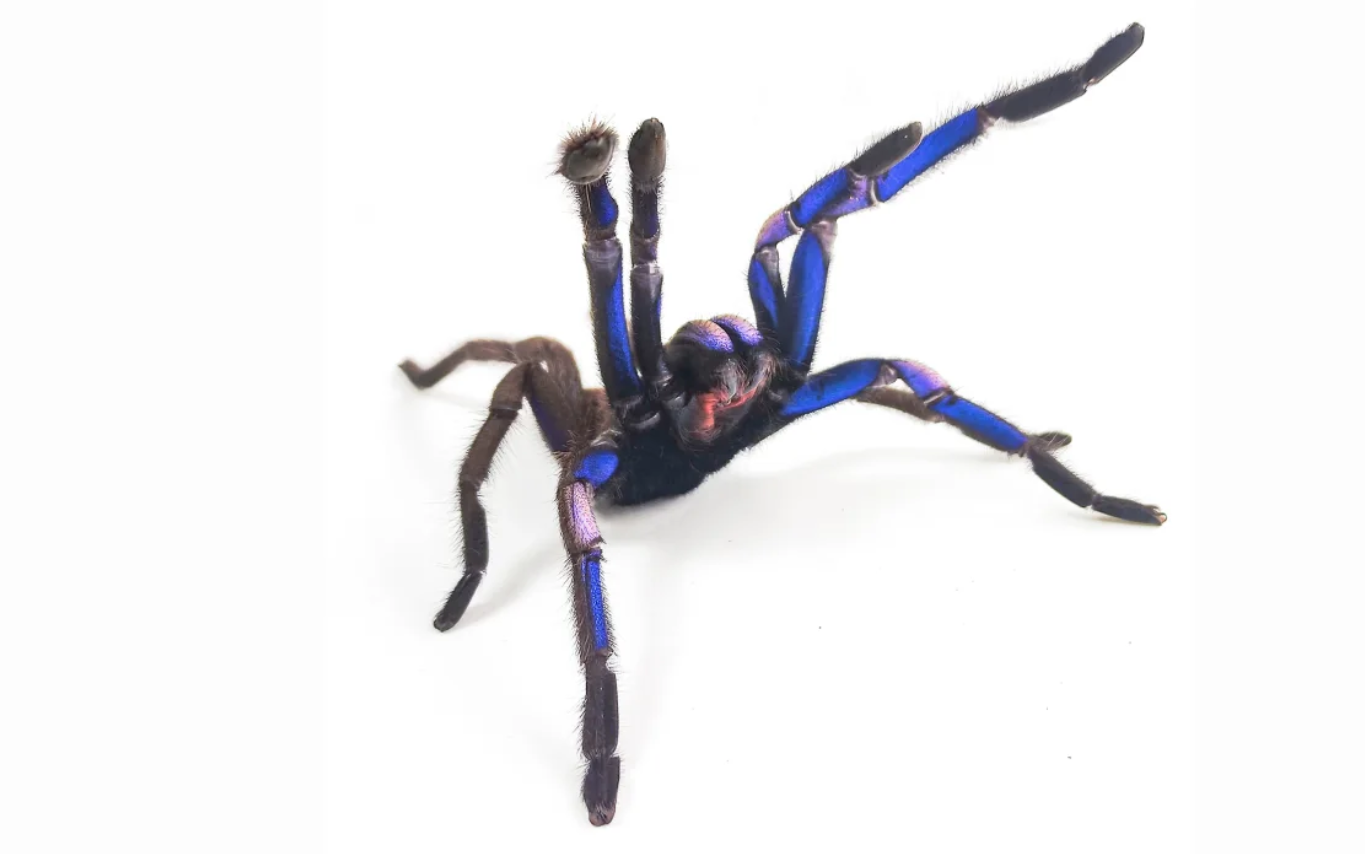 The researchers say this coloration comes from the arrangement of "biological photonic nanostructures, not pigments."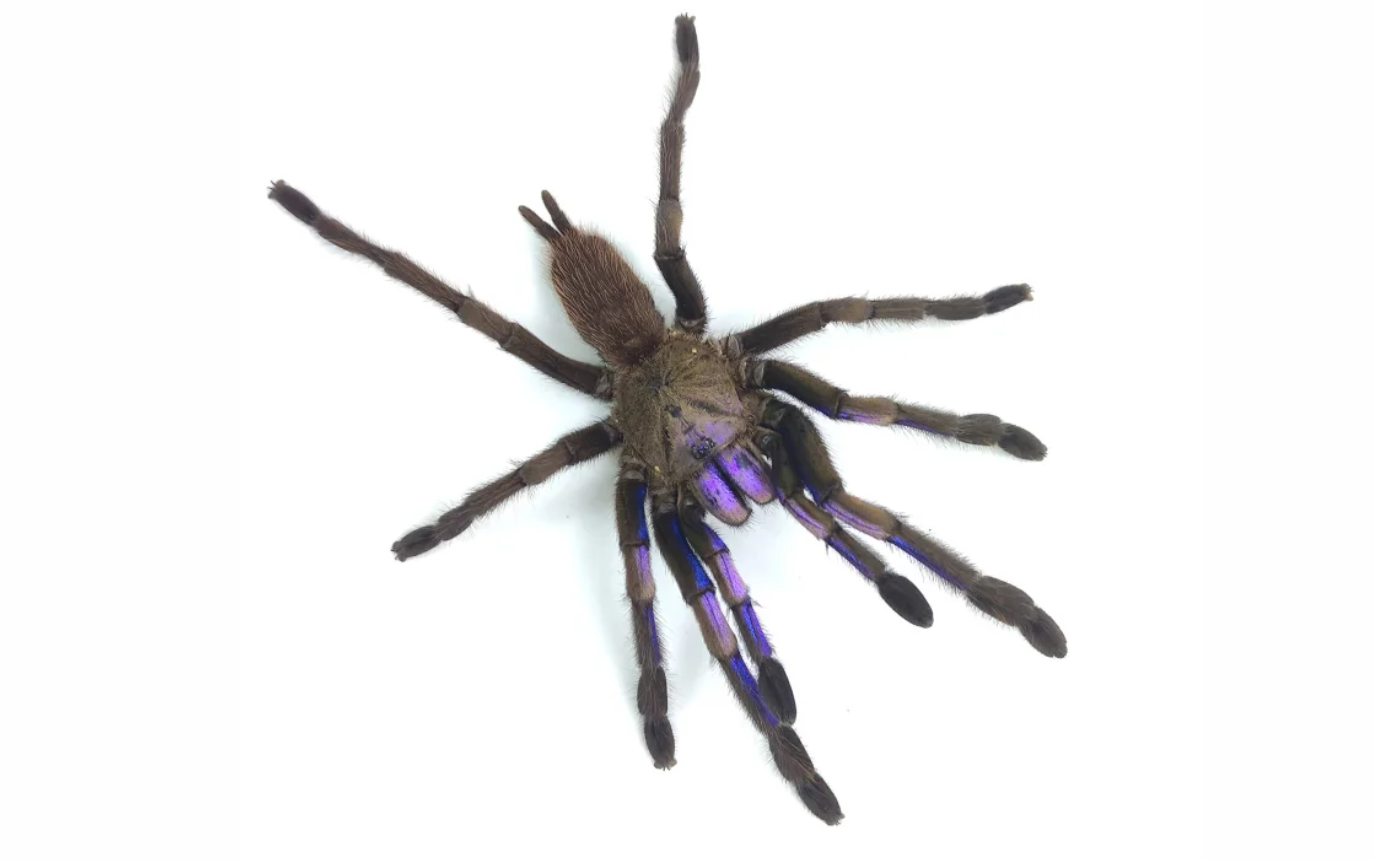 This means that the electric blue color does not come from the presence of blue pigmentation, but rather from "the unique structure of their hair, which includes nanostructures that manipulate light to create this striking hue.