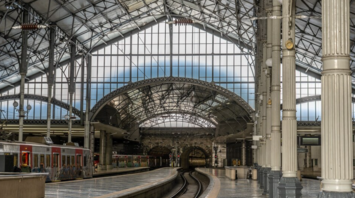 Railways in France are becoming more and more popular. Source: Freepik
Starting next summer, France will make it easier to use the country's public transportation system. A new monthly pass for 49 euros will allow people to travel unlimitedly on regional and intercity trains.
"It will be simple. The French - regardless of their age - can buy this pass and have unlimited intercity or TER travel at a fixed, inexpensive price," said Transport Minister Clement Bon, Euronews reports.
The monthly pass will cost 49 euros and includes regional and intercity TER trains, but not high-speed TGV trains. TER is the name of the trains operated by the French national railway company SNCF. At the moment, the pass does not include tickets for local bus, metro, and tram, but its inclusion will reportedly be considered in the future.
The offer of this low-cost ticket is part of France's recent efforts to ban short domestic flights between cities where the destination can be reached in two and a half hours or less.
The new pass will not be valid until the summer of 2024.