A new look at the extinction of dinosaurs: What really caused their demise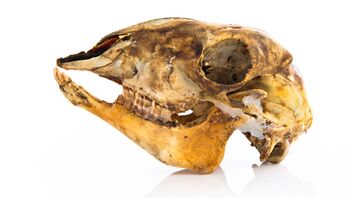 Archaeological research of dinosaurs. Source: Freepic
Even though entire research centers are studying the extinction of dinosaurs, scientists have not yet been able to answer all the questions unequivocally. At the same time, a recent discovery may bring humanity closer to uncovering the possible cause of the dinosaur extinction about 66 million years ago.
Incredibly, the real reason for the extinction of dinosaurs was hardly an asteroid attack, as scientists had previously said when putting forward versions of the dinosaurs' death. Most likely, the previously widespread theory is just a myth, according to Daily Mail.
The unexpected discovery was made by scientists from Dartmouth University. They used new research materials based on real geological data to analyze more than 300,000 possible scenarios.
As emphasized in the conclusions of the study authors, an innovative approach in scientific research was used to explain the fossil record. Discoveries by British scientists have helped shed light on the mysterious causes before and after the extinction of dinosaurs, which occurred millions of years ago.
The modeling results are truly impressive, as there is almost irrefutable evidence of the reasons for the disappearance of prehistoric animals on Earth. According to British scientists, climate change and toxic gases from hundreds of years of emissions caused the extinction of dinosaurs.
According to scientists, the nail in the coffin of the dinosaur era was a giant volcanic eruption in India, known as the Deccan Traps mega-volcano. This natural disaster caused the saturation of our planet's atmosphere with 10.4 trillion tonnes of carbon dioxide and 9.3 trillion tonnes of sulfur dioxide. Moreover, it took almost a million years of volcanic activity to erupt all this mass from under the Earth.
According to a new version of British scientists, the fall of asteroids to Earth could not have provoked a catastrophic scenario. In their opinion, numerous supereruptions caused the extinction of dinosaurs.
Scientists also note that they relied on the results of computer modeling of geological and climatic data in their research. In addition, the scientists also used deep-sea core samples to confirm the data. It is emphasized that each of them contained fossils dated from 67 to 65 million years ago.