A hidden camera found on American Airlines flight, making FBI intervene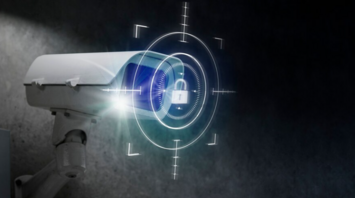 Hidden camera. Source: freepic
A high-profile scandal with a hidden camera occurred during a flight of the famous American Airlines. The FBI eventually intervened and arrested the suspect.
The illegally installed hidden camera was found in the bathroom on board the plane. According to the Massachusetts State Police, a "potential criminal act" occurred on board an American Airlines flight, according to FOXNews.
It is emphasized that the plane landed at Boston Logan International Airport from Charlotte, North Carolina, on September 2. It became known that the incident involved "a minor, a flight attendant, and a cell phone."
State officials said that since the incident occurred in the air, the potential crime falls under federal jurisdiction. Law enforcement officials have launched an official investigation.
One witness to the incident said he saw a teenage girl trying to use the bathroom and was stopped by a flight attendant. "When she was about to go to the bathroom, he stopped her and said, "Hey, wait, we're going to collect garbage, so I'm going to wash my hands,'" the passenger recalls.
After the flight attendant left the bathroom, the girl went to the toilet. The passenger then said that he saw the girl's mother come to the toilet and prevent another passenger from entering the toilet.
"The mother prevented this passenger from going to the toilet and said, 'Wait, don't go in there,' the passenger said. The mother told the other passenger that there was a camera in the bathroom.
When the plane landed, law enforcement officers arrived on board and removed the flight attendant. After that, several law enforcement officers checked the bathroom and only then the passengers were allowed to pass.
It should be added that American Airlines did not respond to Fox News' request for comment on the incident on board its plane.