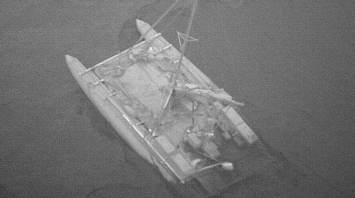 The yacht was sunk by small sharks. Source: Screenshot from the video
Several small cigar-sized sharks sank a 29-foot catamaran.
Australian maritime authorities rescued three sailors early Wednesday morning after officials said sharks attacked and sank an inflatable catamaran in the Coral Sea, USA Today reports.
The sailing group was safely pulled out of the ocean on their way to the northern Australian city of Cairns from Vanuatu in the South Pacific, the Australian Maritime Safety Authority said.
One of the rescued sailors confirmed that sharks were responsible for the sinking of the yacht.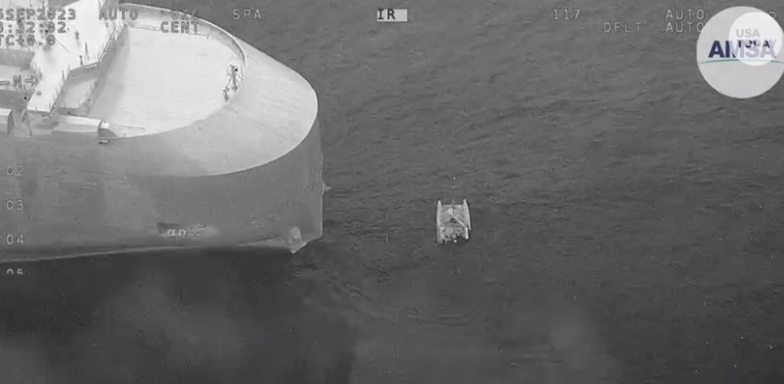 "We were not afraid for our lives. We were afraid of the end of the expedition," the man said, adding that this was not the first time he had been attacked by this species of shark.
According to the Shark Research Institute, this shark is an average of 12-19 inches long and has thick lips and "razor-sharp teeth" that are used to attach to prey and leave behind a wound the size of a crater.