Popular places where fraudsters are waiting for British tourists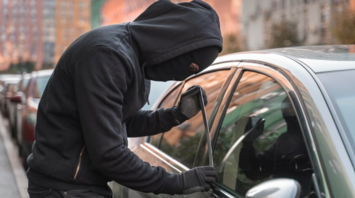 Car theft. Source: freepic
Travellers from different countries often fall victim to fraudulent schemes. It can be either stealing things or cheating during a game.
Fraudsters at some tourist destinations are particularly watchful of your wallet. Express has prepared a list of popular places where British tourists can become victims of fraud.
A recent study by Quotezone.co.uk identified the destinations where tourists most often become victims of fraud.
The team analyzed reviews on various web resources to determine how many travellers reported cases of fraud and pickpocketing in certain locations.
The worst countries for tourists
France
Spain
Italy
Turkey
Greece
United Kingdom
Croatia
Poland
Portugal
Austria
According to tourist reviews, France is at the top of the list.
Here, tourists often fall victim to fraud while visiting famous historical sites.
The Eiffel Tower is in the first place. The TripAdvisor website has reported 53 cases of fraud in this place.
"There are frequent cases of fraud near the Eiffel Tower. A game with balls and three glasses is used to deceive people. Be careful and do not try to participate. You will lose and lose money."
"Please note that there are always a lot of people at the base of the tower trying to cheat you. Especially those who play the three-cup game, it's a scam!" people wrote in the comments.
According to experts, you should be especially careful when buying special packages and offers for attractions and entertainment. Make sure and double-check that you have purchased something that meets your needs. Note that sometimes scammers can sell fake tickets.
In addition, travellers become victims of taxi fraud. Drivers can hack their meter to increase the cost of a trip for tourists.
Tourists can also lose valuables near famous historical sites. Keep your belongings close to you when visiting crowded cities.
Do not ignore the bill for dinner at a restaurant where tourists can get on the waiter's hook. Ask for a clear receipt, especially in places where the menu for tourists may be more expensive.