Disneyland Paris opens early booking for 2024-2025: terms and conditions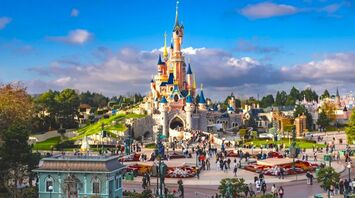 Disneyland Paris. Source: Disney
Reservations for Disneyland Paris for 2024 and 2025 have officially begun, and you can get a room from £91 per night, as well as exclusive free gifts.
For a limited time, you can get up to 75 euros in Disney spending (£64) and 12 months of Disney+ subscription, as well as ten free prints of your holiday photos, The Sun writes.
The offers come from Attractiontickets.com and are available for booking until March 2025.
"We've seen a surge in demand for Disneyland Paris vacations this year, and with prices as low as £90.25 for a 3-day, 2-night stay, the packages are fantastic," said Oliver Brandon, CEO and founder of AttractionTickets.com.
Staying at a Disney hotel will also give you "extra magic time" as you'll be able to get to the Disney parks before their official opening times.
You will also be able to meet and greet some of your favorite Disney characters right at your hotel.