Czech Republic introduces a new digital nomadic visa: How it works and who can get it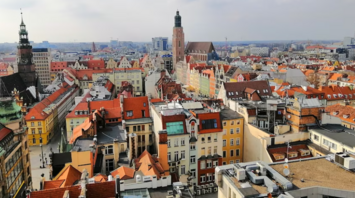 How to obtain a residence permit in the Czech Republic. Source: Freepik
The Czech Republic has introduced a digital nomadic visa designed for highly skilled remote workers.
The new visa, which was launched in July 2023, allows freelancers and remote workers to work from the country for one year. In this way, the country hopes to attract qualified IT professionals. The visa is available for citizens of eight countries: Australia, Canada, Japan, New Zealand, South Korea, Taiwan, the United Kingdom, and the United States, Euronews reports.
What is the Czech Republic's digital nomadic visa?
The new digital nomadic visa of the Czech Republic offers an accelerated path to a long-term stay.
Applicants can be employed by a foreign company, allowing them to work remotely or be self-employed as freelancers.
Freelancers must apply for a Czech commercial license, which allows them to provide services to companies in the Czech Republic on a contractual basis.
The visa costs 2500 CZK (104 EUR) and is initially valid for one year. After that, you have to apply for a residence permit for another two years and complete an adaptation and integration course. Visa applications are processed within 45 days.
If you stay in the country for more than 183 days in one year, you will be considered a tax resident of the Czech Republic. If you are also a tax resident in your home country, the amount you pay will depend on the double taxation rules of your home country.
Who can apply for a Czech Digital Nomad visa?
The new digital nomad visa of the Czech Republic is available to citizens of eight nationalities: Australians, Canadians, Japanese, New Zealanders, South Koreans, Taiwanese, British, and Americans.
Applicants must have a university degree in science, technology, engineering, or mathematics or three years of experience in the IT industry.
Remote workers hired by a foreign company must meet the minimum income requirement of 60,530 CZK (2,507 EUR) per month. This is 1.5 times the average salary in the Czech Republic. Their company must also have at least 50 employees.
Spouses, registered partners, minors, and dependent children of any nationality can also obtain a residence permit if they apply for a digital nomad visa.