Crazy travel savings: on which day it is strictly forbidden to buy airline tickets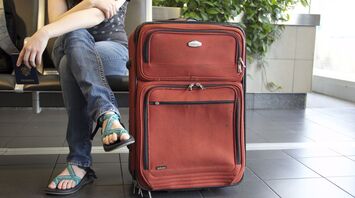 Waiting for a flight. Source: katyveldhorst from Pixabay
Despite the fact that the high season starts in summer, even at this time you can save a lot of money on travelling.
According to research from open sources, there is a certain day of the week that can bring discounts when booking flights, Finance Yahoo writes.
What day you should book flights
According to an analysis of millions of flights and airfare data, booking a flight on a Sunday can save up to 15% of the total cost of airfare. The data showed that booking on Sunday compared to Friday resulted in 5% cheaper airfares on domestic flights and 15% savings on international flights.
And while waiting to book can give you some savings, it may be better to search your itinerary on popular travel services and set up alerts to track prices for dates. This ensures that you'll be notified if the price goes up or down, and if it drops, you can quickly book it to lock in the low fare.
At the same time, airfares are much more volatile and can even change by the hour. It's best to start your search early to find the best deals regardless of the day of the week.
When you shouldn't buy flight tickets
The authors warn against buying tickets on Friday. Although cheaper flights can be found by booking at the end of the weekend, buying tickets on Friday can cost you more. You can pay 5-15% more, depending on the flight.
Fridays are notorious for last-minute travel bookings for the upcoming weekend. And business travellers also get their flights for the following week. This increase in demand may be the reason for the rise in airfares.