Brits name the most important problem on board an airplane: You can get a hefty fine for it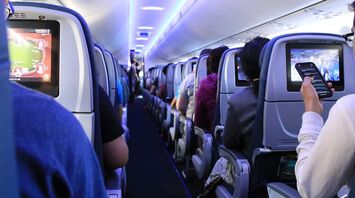 People who rage on board are facing jail time. Source: pixabay.com.
Britons have named the main problem they have encountered on board an airplane. It can entail a fine of 5,000 pounds sterling. It is about the alcohol intoxication of passengers.
According to a Go Compare survey, half of UK residents find it the most annoying part of flying. This is reported by Mirror.
According to the Civil Aviation Authority, being in a drunken state on board an airplane leads to a maximum fine of £ 5,000 and even two years in prison.
A survey by MoneyTransfers.com says that one in five people surveyed felt compelled to drink at the airport even though they did not want to.
The reason for this is that airline customers feel insecure when an inebriated person is around them. After all, in most cases, people in such a state start raging and undermine the situation on board.