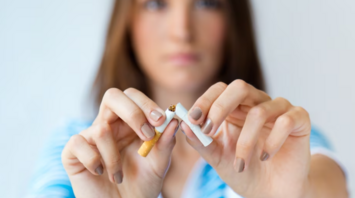 Smoking ban. Source: Freepik
British Prime Minister Rishi Sunak has proposed to ban smoking for eighteen-year-olds and raise the age limit every year.
"People start smoking when they are young. Four out of five smokers start smoking before the age of 20. Later on, the vast majority try to quit... if we could break that cycle, if we could stop the initiation, then we would be on our way to ending the biggest cause of death and preventable disease in our country," Foxnews quoted him as saying.
Sunak told his fellow party members at the conference that his goal is "to stop teenagers smoking cigarettes in the first place."
Since the 1970s, smoking in Britain has fallen by two-thirds. Now only 13% of the country's population smokes, although e-cigarettes and vaping are on the rise among young people. The British government previously raised the smoking age from 16 to 18 in 2007.