A new hotel trend that will literally make you sleep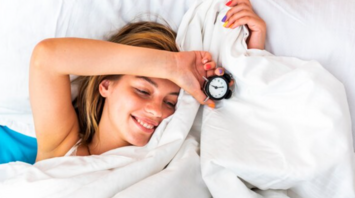 Sleeping at the hotel. Source: Freepic
The rhythm of modern life often leaves people no time for healthy and sound sleep. There can be many reasons for this - from stress at work to the poor environmental atmosphere in large cities.
This is the reason for the latest trend in the hotel business, when people are looking for cozy places to relax. Moreover, the trend of restorative sleep has given rise to a new type of travel, writes NBC Los Angeles, as more and more hotels around the world are launching "sleep tourism" programs.
Zedwell Hotel in London stands out among them. It offers minimalist rooms with no "distractions" such as TVs, phones, and even windows. Everything is planned so that nothing distracts guests from a healthy sleep.
Another hotel from the "sleep tourism" series is Six Senses Laamu in the Maldives. Here, guests can book a wellness sleep program that lasts from three to 10 days. Each stay is accompanied by sleep tracking, wellness check-ups, spa treatments, meditation or breathing exercises, and nutritional advice. In addition. Yoga and Ayurvedic treatments are also available to guests.
The Park Hyatt New York offers rooms with the latest version of Bryte's "Balance" smart beds. The mattress plays sounds and uses subtle movements to lull guests to sleep. Moreover, to wake up, the bed gradually moves over 15 minutes to slowly and silently wake up visitors. Inside the mattress, the matrix of artificial pillows adapts to body movements to reduce pressure. In the rooms, visitors are also offered a diffuser and a relaxing blend of essential oils.
The Cadogan Hotel in London offers tourists the Sleep Concierge service, which includes meditation, pillow selection, a blanket, a bedtime tea blend, and a scented pillow mist. For complete relaxation, guests can book a session for individualized sleep assistance in their room.
In turn, the Carillon Miami Wellness Resort in Miami on the oceanfront takes an advanced approach to sleep wellness with the help of vibration and sound therapy. It is noted that it should provide "the necessary energy boost - even for the busiest people". In addition, visitors are offered hypnosis, salt bath therapy, and futuristic meditation treatments.
Another hotel, the Sha Wellness Clinic in Spain, with the help of a sleep medicine specialist, offers a Sleep Medicine program that includes sleep counseling, a nighttime polygraph, continuous positive pressure measurement, and special tests that measure sleep and daytime performance.