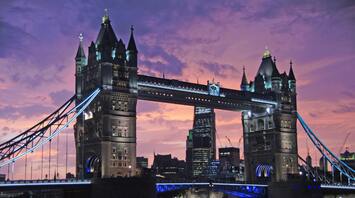 One of the cheapest ways to travel in England is by bus. Source: Pexels
Britain is considered one of the most expensive countries in Europe, so to learn the subtleties of cheap holidays here will be very useful. There are many ways to save on transport in England.
The main principle of reducing the cost of travel – booking tickets early. This applies to travel by different modes of transport – train, bus or plane. Late booking always costs passengers an order of magnitude more than booking in advance.
What is the cheapest way to travel?
Travelling by train is always popular with holidaymakers in Britain, because it is so nice to watch the beauty of the changing landscapes outside the window. This option of travel is convenient, easy and fast, but it is definitely not cheap.
It is more profitable than air travel and faster than traveling by bus. Travelling by rail involves a lot of stops, including obscure localities.
One of the cheapest ways to travel in England is by bus. You can book tickets at Megabus. This will help you save money on transportation. National Express routes offer high class service and convenient travel times. If you want to travel with increased comfort, choose Megabus Gold.
Air travel is an expensive but comfortable way to get around the country. You can choose budget airlines and less popular flight times among passengers to reduce the cost of the ticket.
Kayak and Momondo resources offer the best flight routes, and EasyJet's website offers affordable flight reservations.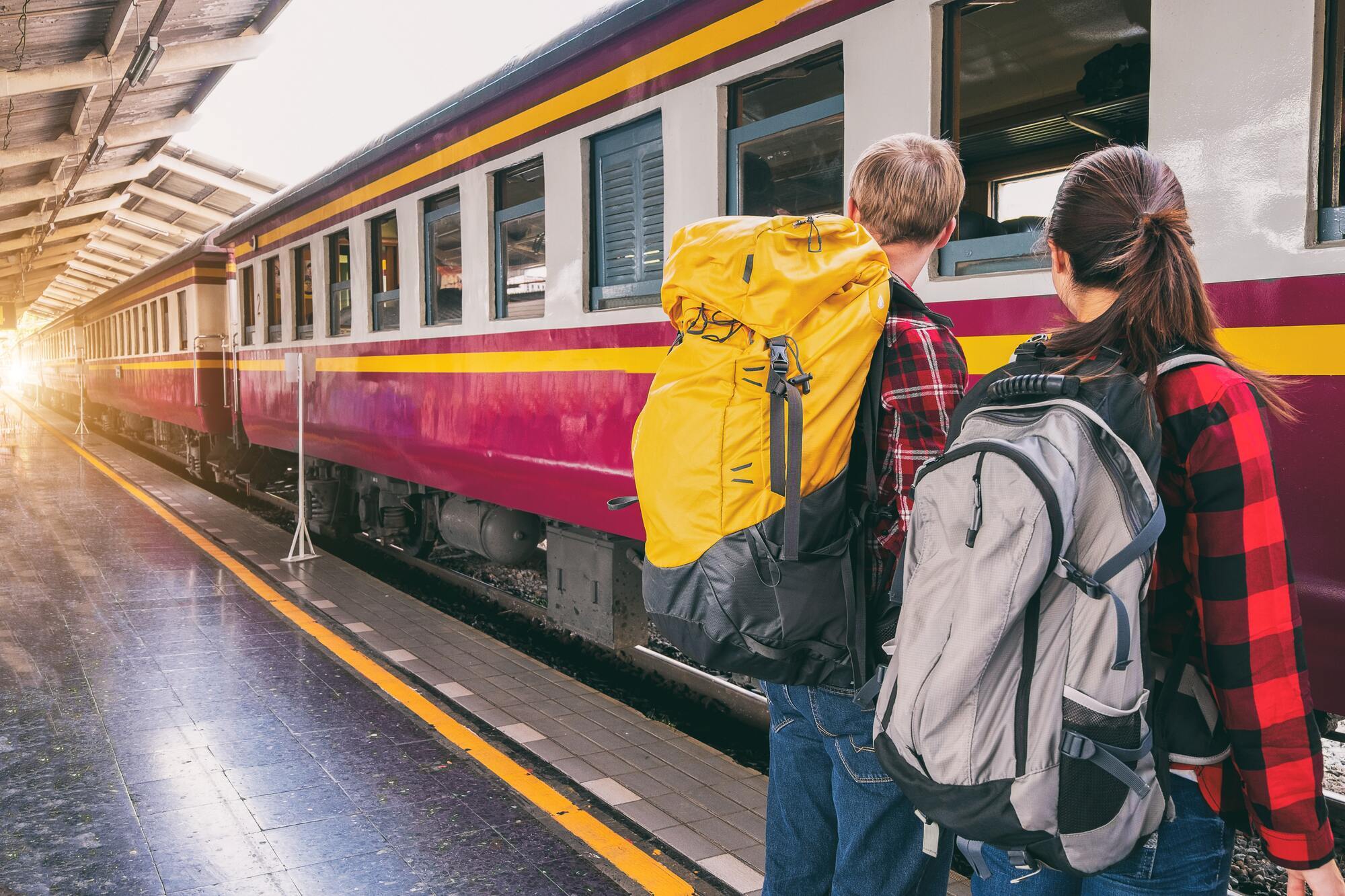 Use the railroad card to save money on your budget!
If you do not live in England and are planning a long journey through the country, it is appropriate to buy a Britrail Pass. You can buy a railroad card to receive bargain discounts. This helps you save money by about one-third.
Buying rail cards is a great option for summer travel. You can buy them on Railcard. For example, using the Friends & Family Railcard helps buy tickets 30% cheaper than regular tickets. Such a card can be used by a family of 4 people who travel with 4 children at a 60% discount. It is worth buying even if you travel rarely - the cost of its purchase will be justified after the first trip.
If small trips are relevant to you, you can find inexpensive routes on National Rail, Megatrain and Virgin Train. After that, it's worth using the practical Trainline service to find suitable fares. On this resource, you can book cheap tickets online for the day you want. Booking tickets on Trainline is more often more favorable than on other resources.
The coronavirus has made its own adjustments in the lives of vacationers. Despite the fact that the restrictions have been lifted, we can not say that all the difficulties are a thing of the past.
Specify where you can go
Before you travel, it is important to check the information about where to stay in the UK. It is necessary to pay attention to the dates of possible accommodation in hotels. Travelers usually rent self-catering accommodations or check into hotels with all amenities. Hotels usually open in the second half of May.
Choose hotels with flexible booking conditions
The main tip for saving money on trips to the UK is to plan and book hotel rooms in time. When choosing a suitable room always pay attention to the level of service, reviews and the possibility of canceling the reservation. Often this can be done a day or two before arrival. Before booking a room, always match the price and the list of services offered.
How to book a hotel or cottage cheaply?
With the right approach to vacation rentals, you can book comfortable rooms at reasonable prices. It is important to have time, as many people plan to spend a vacation or a weekend in the UK.
According to travelers' observations, it is much harder to rent accommodation in the countryside and coastal areas of the state than in cities. Still, there are always tempting offers - it only pays to research them in advance.
A great option for a cheap vacation in the UK is to rent a house. It has all the amenities and, if necessary, you can limit the social contacts.
If you are planning a vacation, we advise you to check several rental sites. With the help of such resources, it's much easier to find vacation apartments. By exploring several sites, including Airbnb, Vrbo*, you will be able to decide on the amount to pay.
It is now very advantageous to rent a house as a family in order to reduce living costs. In England and Wales, legislation already allows two families to live together.
In Scotland, it is planned to approve living in one house for two families under one condition - if the number of people in total will not exceed 4 people. From the beginning of the summer, the number of people allowed to rent one house will likely increase to six. According to the laws in Northern Ireland is only allowed to spend the night in a rented accommodation.
For a vacation in the UK for cheap are perfectly suitable private houses or cottages, designed for several people. According to experts, the rest in them is several times more profitable compared to the expensive hotels.
How to rent without overpaying?
If you are planning a cheap vacation in the UK, we suggest you read some useful tips for cheap rentals:
Before booking a room, you should check the reputation of the hotel, holiday home or cottage. An important criterion for choosing the right option for a stay - a sufficient number of positive reviews.
You should always pay attention to the conditions of cancellation, as they vary from owner to owner of the resort property. It is worth looking for an accommodation whose owner will refund the money in full even if the reservation is cancelled.
It is always appropriate to bargain for a discount. When you have found a place, you should immediately send a message to the owner regarding the possibility of lowering the amount you have to pay. More often than not, the owners reduce the price a few weeks before the guests arrive. You should always be sensitive when it comes to bargaining. Be sure to ask if there is any flexibility in the price if you book late, or if the host has a back-up date that can be borrowed.
How to reduce the cost of accommodation in a hotel or cottage?
To get real discounts when booking accommodation in the UK, you need to consider all possible options. Even the small details should not be overlooked. For example, pre-booking a table at the hotel restaurant.
In the villages and coastal areas in the summer there are fewer inexpensive rooms, but in the cities you can always find a suitable property.
Look out for Travelodge, which offers budget rooms at bargain prices of less than £29 a night. Here you have to choose which days it's cheaper to rent rooms.
Find the cheapest hotel room. Do not trust the star rating system of hotels. Most often it is related to the availability of amenities, not the level of service. You can compare room rates on Skyscanner, TripAdvisor, and Kayak.
You can change your reservation by choosing a cheaper option. This is possible if you arrive at the hotel before 12 noon and there is no extra charge.
Premier Inn hotels have cheap rooms starting at £29. This price is quoted on an ongoing basis, not as a sale.
Pay attention to hostels
One interesting and practical option for living in the UK is to rent a room in a hostel. Often they remain free in the summer. University Rooms offers budget-priced rooms in London and other cities in the United Kingdom.
Don't think that if it's a dorm room, it will be dirty and uncomfortable. Sometimes you can find double rooms with bathrooms for more than the bargain price of £40.
Get a bargain on Center Parcs vacation packages
Center Parcs offers the right options for cheap holidays in the UK. Here you can find a cozy apartment that can accommodate several people at an attractive price.
On the site there are many offers for bargain late booking of accommodation. The resource is convenient because vacationers have the opportunity to change the date of arrival or refund 14 days before the selected date.
Test the vehicle to be sure it is in good working order
Before long journeys in your personal car, it is worth carefully checking its technical condition. This will ensure that you can travel safely on the roads and comply with the laws of the country. Timely inspection of transport saves you from unpleasant situations on the roads and the need for prompt solutions.
According to the AA and Green Flag, it is imperative that auto drivers check the following:
Manual and foot-operated braking system.
Vehicle fluids - engine oil, brake fluid, coolant, power steering, and window cleaner.
Tires - tire pressure levels should be checked and inflated if necessary.
Condition of car elements under the hood - check integrity of pipes, hoses and other components.
Important: Before you travel you should always check that you have paid transport tax. If you haven't, you could face a hefty fine of around £1,000.
Find gasoline at a cheap price!
Travelling around Britain can be a long journey and in such cases you need to stock up on petrol. To save on fuel, we suggest using the PetrolPrices.com service. All you need to do is register with your zip code and select the distance you're willing to travel in the near future. The resource automatically gives users a list of gas stations where they can buy gasoline at the best price.
The site covers about 8,500 gas stations across the country. With its help it is possible to save a lot of money. Even a minimal reduction in the cost of gasoline (up to 5%) helps reduce costs by a decent amount.
Take advantage of club cards!
In Britain there are triple swaps of Longleat Safari, Forest Holidays and other club cards. Club cards are great for families travelling with children during the vacations. Bonuses can be spent at restaurants and amusement parks, including Thorpe Park and Longleat Safari. And club cardholders get triple the benefit swaps.
Book free time slots to visit museums and galleries
Tourists today have a unique opportunity to book slots at the right time – during the summer months. In the UK you can book tickets to the best museums and galleries for the desired date and time. In this case, payment for the service is either not required at all, or it is symbolic. Usually you can choose a suitable date for a month in advance, and sometimes even later.
Choose which museum or gallery you want to book just for you:
The Ashmole Museum in Oxford (the approximate date of its opening is May 17). It features unique exhibits ranging from Egyptian mummies to modern art masterpieces.
The British Museum in London. Here you can see the historical and cultural heritage of mankind, which has been accumulated over two million years.
The Imperial War Museum in London, where you can learn many details about the war on behalf of those people who went through it. The experience of refugees who had to leave the country because of the terrible realities of wartime is always particularly sympathetic.
The National Museum of Scotland in Edinburgh, which has a host of original exhibits, including displays of exquisite butterflies.
The Natural History Museum in London with millions of exhibits, including the famous dinosaur species Diplodocus. Vacationers can book more than three months in advance.
The Railway Museum in York. It features different kinds of engines and original platforms for fans of toy trains.
Science Museum in London with interesting achievements of science that have become a world heritage. Here you can book a ticket for several months in advance.
Tate Liverpool – with impressive works of art, including portraits of the Merseyside National Health Service. Tickets can be ordered for the right date and at least two months in advance.
Tate Modern in London with exclusive paintings, sculptures and videos. Tickets can be ordered for the date desired.
Museum of London with visual historical exhibits. Here you can get acquainted with the significant events of the capital of Great Britain at different times. Tickets are often available three months in advance.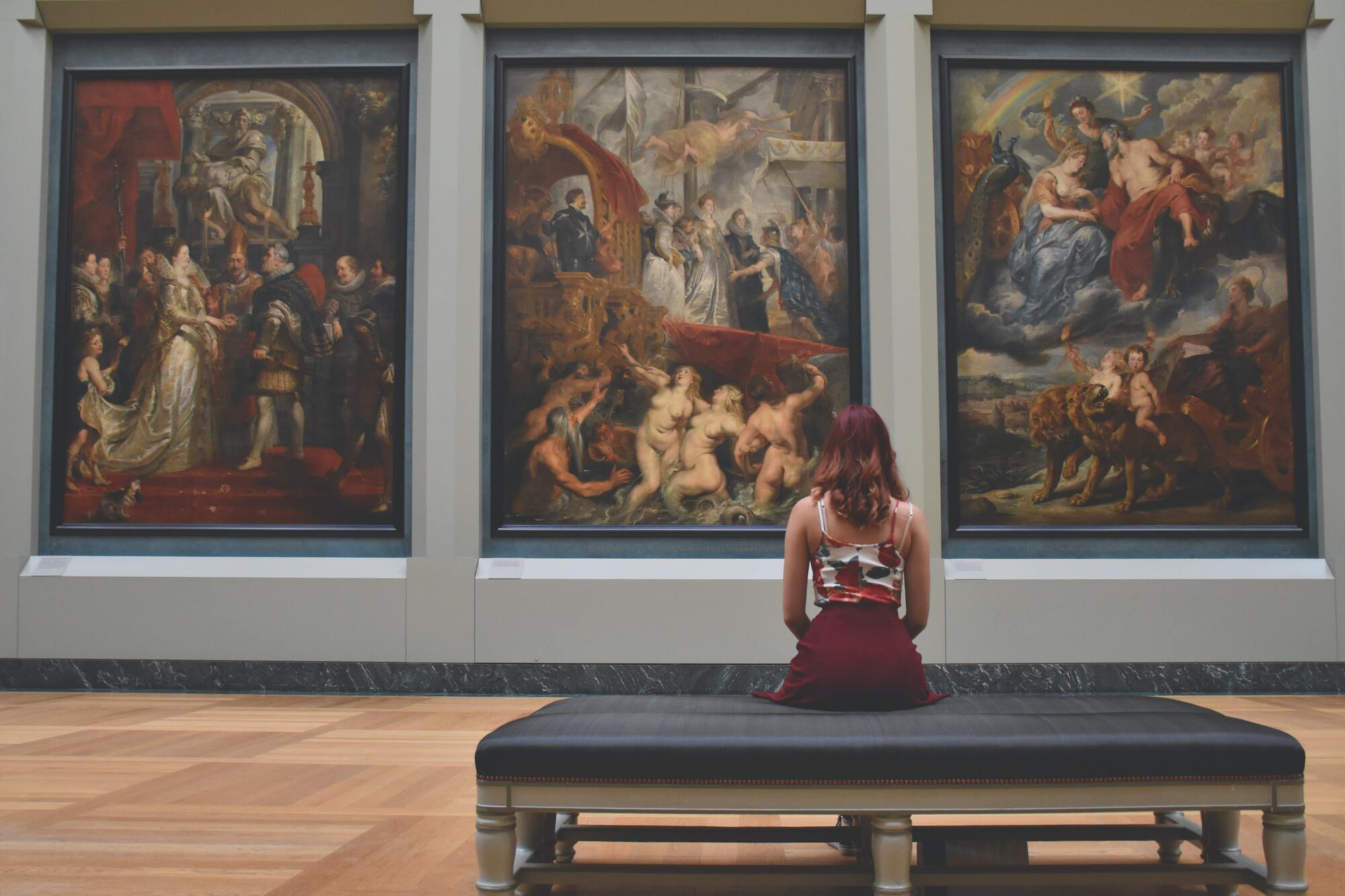 What does travel insurance in Britain include?
Travel insurance is a useful tool for traveling in Britain. It usually includes monetary compensation in case of theft of valuables and trip cancellation. Hospital treatment is not included in the insurance, but tourists can use the services of the NHS.
The insurance document lists medical conditions. For example, it notes which transport you need to take home (land or air) in cases of medical emergencies.
Many insurance companies will only reimburse you if you make a reservation. In addition, there may be other nuances. For example, insurance may only pay if you are more than 25 miles away from home or if you cross the sea.
Buy theme park tickets cheap with 2for1 vouchers!
If you're planning a holiday at a theme park, always use discounted vouchers. In doing so, you can save more than £50 over the initial ticket price.
When using National Rail services, passengers have a unique opportunity to purchase a voucher from Days Out Guide. It helps you get a 2for1 ticket to visit Britain's famous attractions - Woking Castle, Chessington and Legoland.
You can convert Tesco Clubcard vouchers into Tesco Rewards for a benefit of around 30%. Buying a Blue Peter badge entitles children to visit more than 200 attractions for free, including Southend and the Eden Project. You must apply a few weeks in advance of your trip.
Enjoy free tennis sessions!
You can get information about free practice sessions in different parts of Britain through handy services (like Tennis For Free). Often the sessions are on weekends and can be attended from the age of 12. Equipment is offered free of charge. There's no professional tennis tuition at these events, but you can certainly enjoy them. Some sessions are booked online.
Feel like a real nature explorer!
Take a walk through the British woods with your children. Before your journey we suggest you download the Woodland Trust Tree Recognition App. It is available on iPhone and Android. You can identify woody plants by their flowers, fruits or bark. You can also use Woodland Trust's tips for outdoor fun.
Attend a popular festival!
The festival season features many concerts and performances by artists in a variety of musical styles, including rock, pop or folk. Often these events are free and do not require the purchase of tickets. These include Bristol's Balloon Fiesta, Stockton International Festival, Stow Fiesta, Rothbury Traditional Music Festival and many others.
Take into account when school vacations begin
When planning your trip, you need to consider when school vacations start. You can use Gov.uk and Holidays UK to find out when school vacations start at different educational institutions in Britain.
This is so you can buy cheaper train or plane tickets later. Tickets are often more reasonably priced in the early days of the vacations.
Take advantage of benefits when you buy tickets!
If you pay for child care or a summer club stay for your child, you are eligible for benefits or vouchers. You can use them to significantly reduce the cost of your trip.
We hope we've helped you understand a little bit about how to have a cheap holiday in the UK. We will be glad if we helped you in saving money on a budget. Have a great vacation in this amazingly bright and hospitable country!