Paris on a budget: how to buy tickets to Disneyland, the Louvre, and the Eiffel Tower at discounted prices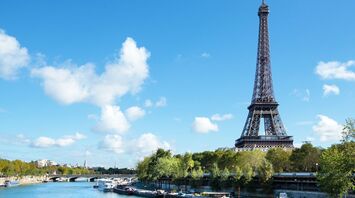 The vacation in Paris can be cheap. Source: Image kstudio/Freepik
Tourists usually start exploring Europe with the most famous countries. The top 3 must-see cities include romantic and colorful Paris. At first glance, novice travelers may think that France is an expensive country. And indeed, traveling can be a pain in the ass if you don't take into account a few tips. These life hacks will help you both have a cheap vacation in Paris and visit all the sights.
The cost of a trip to the city of dreams for millions of people may vary. From the experience of friends and stories of bloggers, you can hear that they spent an unreasonable amount in Paris. However, it's worth remembering that in tourist destinations, the main task of sellers and landlords is to encourage travelers to spend as much money as possible.
Paris is no exception. However, if you book your tickets in advance, your vacation will be cheap. To save money, you should start planning your trip at least a few months in advance. If the date of the trip is flexible, it is much more profitable to choose weekdays.
A few simple life hacks, online services, and tips will help you enjoy Paris even on a tight budget.
How to find cheap flights to Paris?
The fastest way to get to the French capital is by plane, but the bus remains the best way to get to Paris on the cheap.
You can travel anywhere in Europe by bus. Of course, this transportation option is budget-friendly, but not entirely comfortable, especially when traveling with children. However, by choosing an overnight trip, tourists save the cost of a night's stay at a hotel. Buses that run between countries are always equipped with toilets, Wi-Fi, and air conditioning.
One of the cheapest carriers is Flixbus. For example, a trip from Berlin to Paris takes about 15 hours and costs from 40 euros one way. A trip from Warsaw takes 22 hours and costs from 80 euros. The trip from Munich to Paris takes 12 hours and costs only 30 euros.
From the UK, there is a direct bus from National Express. You can get from London to Paris in 7 hours for only 16 euros.
Choose an airport where low-cost airlines fly from
Not all European cities have flights from low-cost airlines such as Ryanair, Wizz Air, and Easyjet. If you're traveling from an airport where low-cost airlines don't operate, you should look at tickets from other cities.
For example, in Switzerland, Wizz Air planes are based only in Basel. Experienced travelers do not overpay for tickets from Zurich or Geneva, which cost about 200 euros one way. The most cost-effective way to get to Milan or Basel is by bus for about 20 euros, and then fly on low-cost airlines for 40 euros.
You can get to Paris from the UK by Eurostar train in just 2 hours and 15 minutes. The main way to save money on tickets is to book them as early as possible. A ticket bought a few weeks before the trip can cost more than 170 euros one way. A ticket can cost from 35 euros if you buy it 180 days before the trip, which is when the company opens sales. It is worth paying attention to promotions that may appear on the official website of the railroad from time to time. Children under 4 years old travel free of charge on Eurostar trains.
You can save money on Eurostar tickets by choosing a night train. It is usually cheaper than the daytime train, and traveling at night will also save on accommodation in Paris. You can buy Eurostar train tickets not only on the official website. Sometimes there are additional discounts on other websites.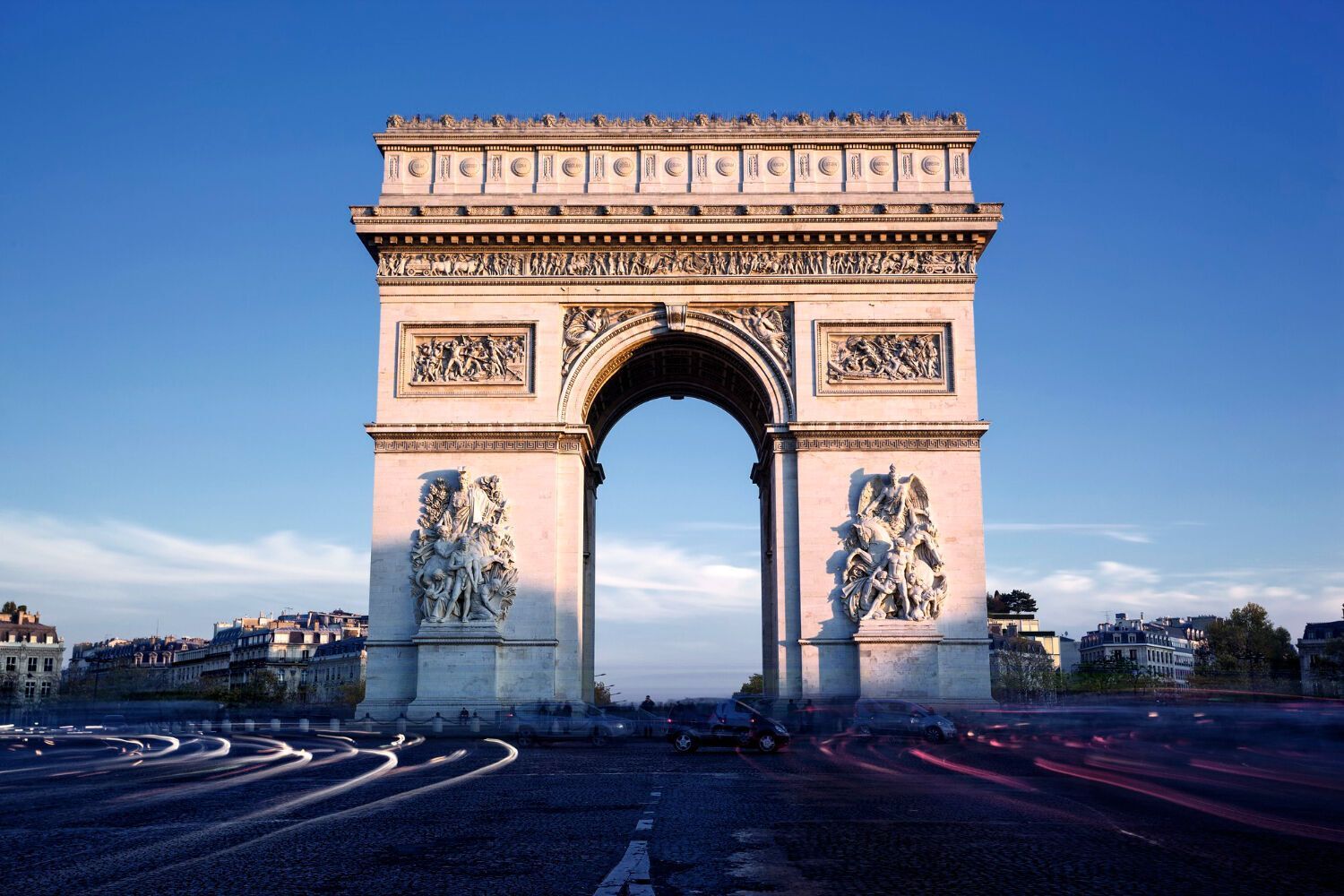 How to book a cheap hotel in Paris?
Like other travel components, it's worth booking your accommodation a few months in advance, so even highly rated hotels in the center will be cheaper.
Choose a hotel near the metro
There are 16 metro lines in Paris, so tourists can quickly get anywhere in the city. Cheaper hotels in less popular and distant areas from the center. It is more convenient to choose a hotel near a metro station. Before booking, you should pay attention to the rating and location, checking the distance and transport links to the city center.
Compare prices on different websites
Use comparison sites to find cheap hotels. For example, Booking.com, Expedia, or Hotels.com. They will help you find hotels with the best deals and discounts. Don't hesitate to ask about special offers. Sometimes administrators offer discounts that are not available on the website.
Cheap Paris can be not only in a hostel, but also in a five-star hotel. The Lastminute website sells luxury hotels at great discounts in Paris and around the world. Before booking, the system shows only the rating, description, and approximate location. Tourists will only find out the name of the hotel after payment.
It's worth considering staying in hostels, especially if you're traveling with a group. Hostels usually offer a common space or kitchen, which allows you to save on food.
Spend the night at a campsite in the center of Paris
The Bois de Boulogne campsite is open all year round. The campground is located in a green park area near the Seine River. For those who prefer a nomadic lifestyle, this is the cheapest option for accommodation in the center of Paris with lots of green space and all the amenities.
The grounds are equipped with a playground, a café-restaurant, a bakery and a free shuttle bus to the nearest Porte de Maillot Metro Station. If you bring your own tent, the price of a camping spot is 20 euros. It is also possible to rent tents, cottages or caravans.
How to save money on travel in Paris?
Use free public transportation and buy a pass for several days or 10 trips.
Buy a pass for several days
It's cheaper to buy a weekend pass than single tickets for a weekend in Paris. A single trip around the city on any ground public transport costs 2.10 euros, and a pass with ten tickets costs 19.10 euros. Tickets can be bought at ticket machines or at regular ticket offices, but not on the bus. A 2-day pass for all types of transport costs 22.05 euros, and a 5-day pass costs 43.30 euros.
There are several free bus and metro routes available in Paris. For example, between the two terminals of Orly Airport and along the Seine. If the plane lands at Charles de Gaulle or Orly airports, tourists have the option of going to Disneyland Paris directly by Magical Shuttle bus, which takes guests to most Disney hotels.
Paris has a well-developed system of bicycle paths, so tourists sometimes find it faster to get to their chosen location by bicycle. A ride along the Seine embankment costs 5 euros/30 minutes using the Vélib bike rental system. The next 30 minutes cost 1 euro.
Another well-known bike rental service is Fat Tire Bike Tours for 4 euros per hour or 25 euros per day. The company's offices are conveniently located in the 15th arrondissement of Paris, not far from the Eiffel Tower.
How to save money at Disneyland?
It's cheaper to visit the amusement park in the middle of the week or during low demand periods, such as late fall or winter.
Tickets to Disneyland start at 67 euros when purchased online. It is worth waiting if the lowest online price exceeds 70 euros. Tour operators recommend monitoring prices for several days on the park's official website, and then you can get a discount of up to 20%. You can also book tickets through other well-known travel websites, such as Viator or Klook, which sometimes offer additional discounts.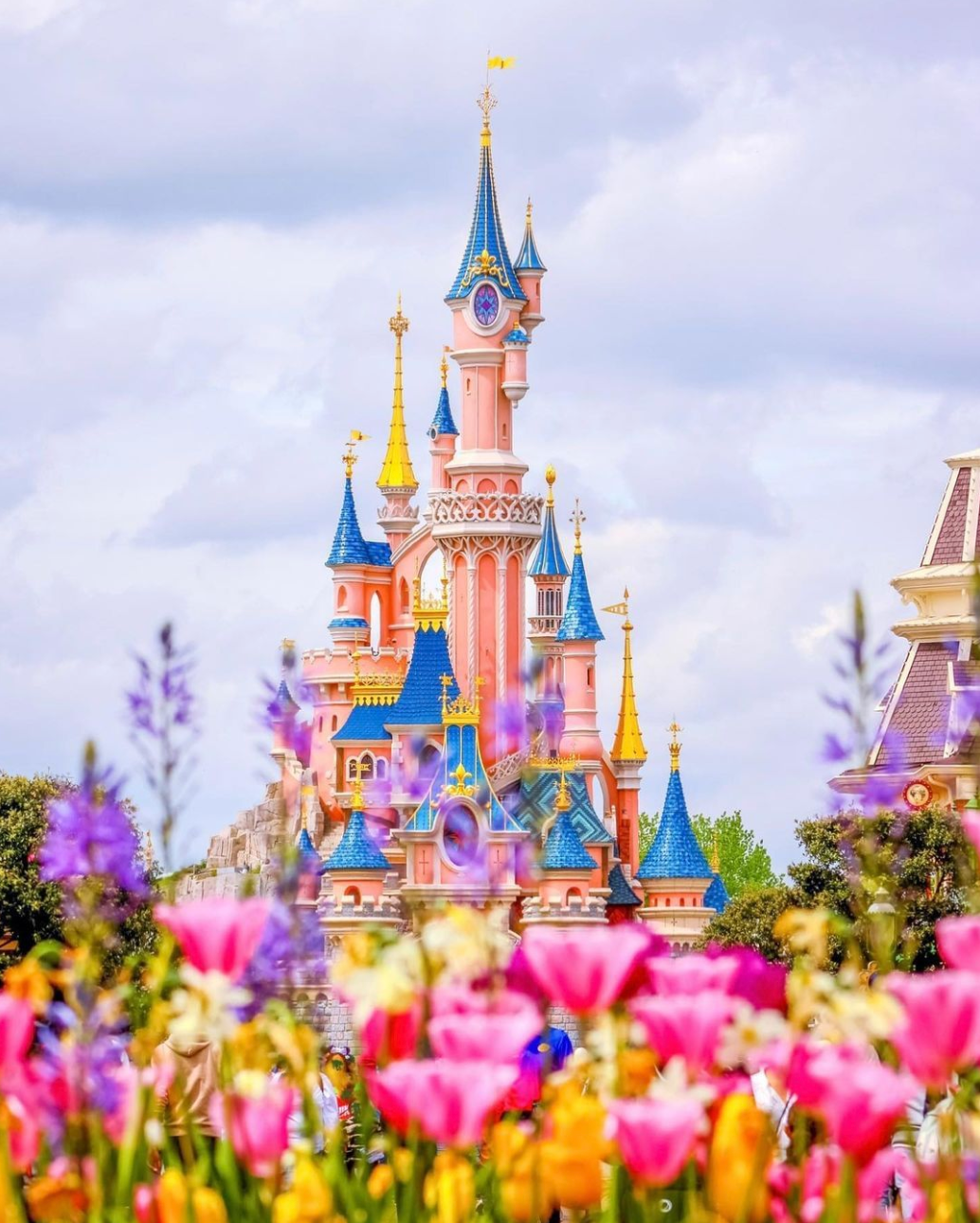 Choose the right time to go
Disneyland has certain days when tickets cost less. For example, on weekdays or during the cold season. In addition, some hotels near Disneyland offer packages that include tickets to the park in the price of accommodation.
Have a picnic instead of going to a restaurant
A visit to Disneyland usually takes a whole day, so it's important to take care of your meals. The restaurants in the park are quite expensive and you need to book tables in advance. There is an opportunity to have a picnic on the green lawns of the amusement park. Food from supermarkets, such as baguettes, croissants, and drinks, is much cheaper than in the establishment.
Consider alternative options
Other theme parks in France may be less expensive or even free. For example, the free La Villette theme park in Paris stretches over 55 hectares.
Its peculiarity is that it is not just a park, but a real meeting point of cultures, science, and technology. There are many different structures dedicated to different topics, such as space, math, architecture, music, and much more. Visitors can explore and learn from the various exhibitions, installations, and laboratories located on the grounds.
La Villette Park has many green areas where you can jog, play football, or just walk with friends and family. There are also several cafes and restaurants.
How do I get free Internet access?
There are more than 260 free Internet access stations in Paris and its suburbs. Wi-Fi can be found everywhere: in parks and squares, gyms, libraries, and city museums. The points are always easy to recognize by the "Paris Wi-Fi zone" signs. To get access to the network, you need to register using your phone number or email - it takes just a few minutes. However, in crowded places, the network may be overloaded and the Internet speed may be slow.
Tourists from Ukraine do not need to buy a local SIM card and pay more than 50 euros for mobile Internet. Since the beginning of the full-scale war, Ukrainian telecommunications companies have included roaming in most European countries in their tariffs. To connect a mobile Internet service abroad, you need to contact your operator.
What is the cheapest way to climb the Eiffel Tower?
It is better to admire the most famous architectural landmark in Paris from photo locations around the tower, where there are no lines to enter and no need to pay.
Avoid unofficial tour operator websites
The Eiffel Tower has three floors, so the price depends on how high you go: the higher, the more expensive. Book tickets only on the official website. Tour operators double the price because it is difficult for travelers who do not speak French or English to book tickets. Agents are taking advantage of the opportunity and translating their websites into Chinese, Russian, and other languages to make it supposedly easier for travelers to book.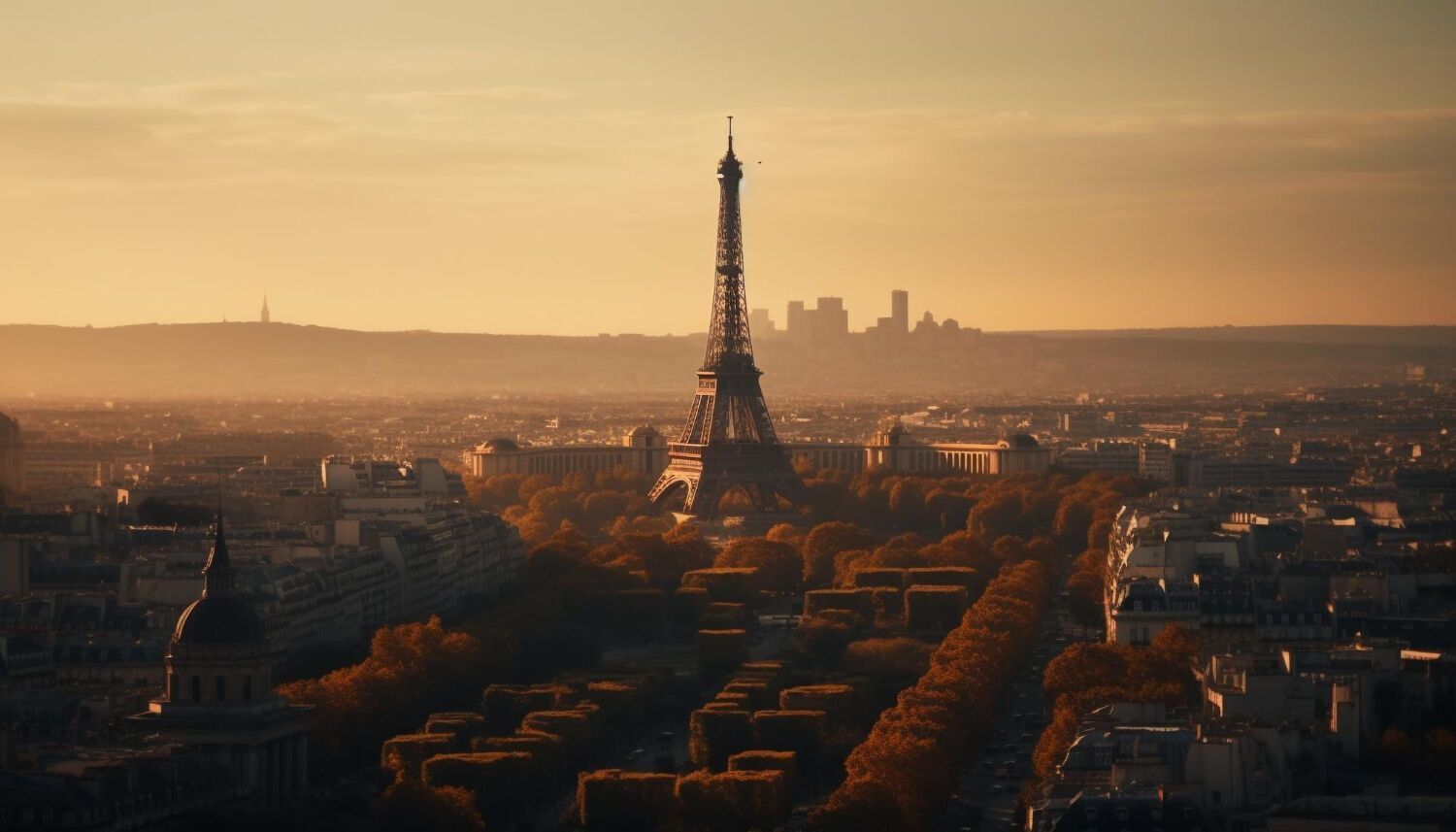 Walk to the second floor of the tower on foot
You can climb to the second floor of the Eiffel Tower on foot for only 10 euros, conquering 704 steps. In addition, the queues for the stairs are much shorter than for the elevator.
A ticket to the top costs 25.50 euros, and to the second floor by elevator - 16.30 euros. Buying a ticket in advance won't help you save money, but buying a ticket earlier will reduce the waiting time at the entrance.
Visit free observation decks
The best way to enjoy the most famous landmark in Paris is not from the tower itself, but from panoramic platforms offering picturesque views of the city. Among the most famous free locations are the roof terrace of the Galeries Lafayette department store, the terrace of the Shangri-La boutique hotel, and the Montparnasse Tower, where you can see Paris and the tower from the upper floors.
How to get to the most famous museums in Paris on the cheap?
Tickets to most museums are free for students of the European Economic Area.
Free day at the Louvre and other museums
More than 50 museums in Paris offer free admission on the first Sunday of every month, including the Musée d'Orsay, which houses the masterpieces of the Impressionists Van Gogh and Degas. Also, the Orangerie Museum, where you can see Monet's famous series of water lilies, or the Pompidou Center, which presents contemporary art by Picasso and Dali.
The entrance to the world's largest museum, the Louvre, where the famous Mona Lisa is kept, is free on the first Saturday of every month in the evening. It's worth noting that there are a lot of people who want to get a free ticket, so the chances of getting one are not great.
Discounted tickets to the Louvre
Young people aged 18 to 25 who live in the European Union can get a discount on entrance tickets to the Louvre. To receive the discount, you must have a document confirming your age and place of residence.
Tickets can be purchased online on the official website of the Louvre Museum in advance. This allows you to avoid queues at the entrance. Groups of 10 or more people can get a discount on entrance tickets.
Paris is rich in museums, but not all of them are paid. There are several museums in the city of love where admission is free for all visitors. For example, the Carnival Museum is dedicated to the history of Paris, which is located in the Marais neighborhood. The Seille-Saint-Germain-en-Laye Museum is dedicated to the art and culture of the Romantic era. The Museum of Urban Sculpture is an open-air park where you can see more than 50 sculptures by famous artists. The Jean Jacques Rousseau Museum is located on the outskirts of Paris, in the town of Montmorency. The museum is located in the house where the writer lived from 1757 to 1762.
The Paris Museum Pass costs 48 euros for 2 days and 80 euros for 6 days. The price includes more than 60 museums and attractions in and around Paris. Among the most famous: Arc de Triomphe, Musée d'Orsay, Palace of Versailles, Louvre, and others.
Tourists save not only money but also time, as with the pass, there is no need to wait in line to enter all the sights.
How to save money on food in Paris?
Picnics in Paris are an art form and a separate type of entertainment. Office workers and bankers do not deny themselves the pleasure of having a gathering on the grass during a business lunch.
Food in supermarkets or markets is cheaper
Paris is a city where you can find a lot of restaurants and cafes, but eating out can be quite expensive. The best time to travel is from late spring to October, when the weather is favorable for long walks. The local markets have fresh fruits, vegetables, meat and fish. In addition, there are kiosks with ready-to-eat food, which is cheaper than in restaurants.
In supermarkets, you can also find ready-made meals that are much cheaper than in restaurants. In the center of Paris, food is more expensive than on the outskirts. The neighborhoods that are further away from the city center have affordable food prices.
Choose dishes from the menu of the day
Many restaurants in Paris offer a day's menu, which is usually cheaper than the regular menu. In addition, you should choose dishes according to your daily routine. For example, the famous onion soup costs 10 euros at lunchtime, but if you ask for it in the morning, the waiters will quote a different price.
Cheap French cuisine in the app
The Too Good To Go app connects customers with restaurants and stores that have surplus unsold food. Restaurants give away freshly prepared meals that they didn't have time to sell before closing or at the end of breakfast or lunch at reduced prices. This is a great opportunity to taste fine French cuisine, saving up to 70% of the cost. Dishes purchased through the app are available for takeout only.
How to save money on a photo shoot in Paris?
Taking high-quality photos for social media is one of the goals of a trip to Paris. However, the services of a professional photographer cost from 200 euros per hour. To save money on a photo shoot and get good photos, you need to walk around the center of Paris, namely the famous locations for photos. One of them is Trocadero Square. In the evening, when the Eiffel Tower is illuminated, photographers come to the square with props: flowers or balloons, a professional camera and light. You will have to pay 10 euros for a few good shots.
Top 3 free things to do in Paris
The French capital has a lot of interesting entertainment and locations where you don't need to spend money and time waiting in lines.
A walk in the Jardin du Luxembourg
The Jardin du Luxembourg is a picturesque city park located in the heart of Paris. Here you can enjoy the beautiful landscape, visit the grounds for playing tennis, basketball, chess, and other games. There are also many sculptures, fountains, and other attractions in the park.
Like most European capitals, Paris offers free guided tours. You can find a large selection for every taste at Freetour.com/paris.
Walking tours will show you both the most iconic sights of Paris and its history: from its humble beginnings as a swamp settlement, through Roman and Frankish times to the city's heyday in the Middle Ages and the Modern era.
Walking in the Montmartre district
Montmartre is a picturesque neighborhood in Paris that is famous for its street artists. While walking through the streets of Montmartre, you can enjoy the local sights and the atmosphere of France. There are many locations in the area for taking photos with an aerial view of Paris.