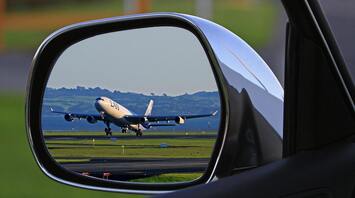 There are some secrets, that help you to save money. Source: pexels
Easyjet is one of the largest and most popular air carriers in the UK, offering its customers low-cost tickets and many additional services. Unfortunately, sometimes the booking system can be quite complicated, so it's worth knowing some tricks and life hacks to prevent additional costs. The following 16 Easyjet tricks will help you save money on your travels.
1. Easyjet baggage: you will have to pay for an extra bag
Starting in 2021, the company has changed its baggage policy. Thus, when booking a standard seat, you can only take a hand luggage bag with a size of no more than 45x36x20 cm (approximately the size of a standard backpack). Therefore, for additional baggage (up to 56x45x25 cm), you will have to pay from 6 to 33 pounds sterling.
2. Use the carrying bag
Since the carrier has set strict baggage rules, you can only take one piece of hand luggage, such as a backpack, on board without paying extra. However, there is a little trick Easyjet uses to get around this ban.
The airline also allows you to bring a bag with purchases made at the airport. If you have a shopper bag, like a duty-free carrier bag, this will be an additional opportunity to put something in it that does not fit in your carry-on bag.
3. More comfort and luggage for 7.99£
If your standard hand luggage is not enough, you will have to pay from £7 to £35 to check in additional baggage up to 15 kg. However, if you book a seat in the first row or with extra legroom, you can take an additional bag on board (up to a maximum of 56x45x25 cm). The price for such tickets starts from £7.99, as well as for checking in additional baggage. However, in this case, you will not only get the opportunity to take more necessary items with you, but also more comfortable conditions.
4. The cheapest tickets from December to March: hurry up and take advantage
Flight prices in most cases depend on the demand for a particular flight. At first, the amount may be small, but it will increase as more and more people book seats. Therefore, it is worth choosing a seat as soon as possible to take advantage of the cheapest deal.
You should also check the price at the last stage of finalizing your reservation. The cost of tickets can increase during busy hours, so you need to check if it really suits you before paying.
Sometimes prices are also reduced in case of low demand for a flight, and Easyjet is known for regular sales, which you should monitor periodically so as not to miss. To receive notifications about ticket price reductions, we recommend subscribing to the company's email or following it on Facebook.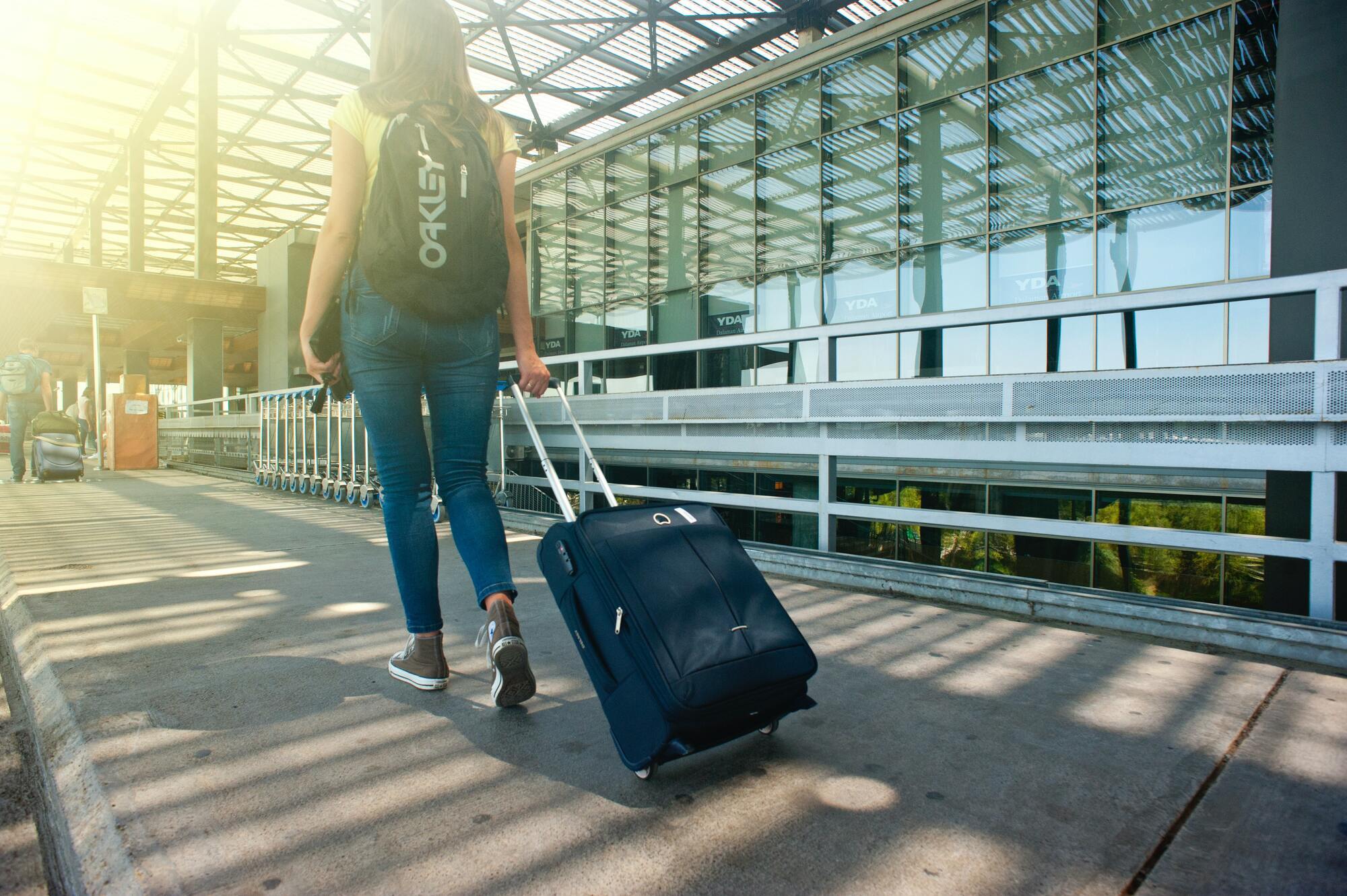 5. Flexible ticket to avoid overpayments
During the school holidays, ticket prices rise significantly regardless of the carrier. However, one Easyjet trick can save you hundreds of pounds. You need to book a ticket with flexible date selection. Yes, you will have to pay a little more than for a standard seat, but this will ensure fast boarding and the ability to take additional Easyjet luggage with you. However, the most important thing is that a day after booking, you will be able to change the date to the one you need. Please note that the departure time can be changed three weeks ahead or one week behind the original choice. But this is a great opportunity not to overpay. Also, not all flights require Flexifares, so you should check before booking whether this service is available.
6. Refunds are now available only to club members
Until recently, Easyjet guaranteed that if you found cheaper tickets after booking, they would refund the difference in the form of a credit voucher that you would have to use within six months. This offer is valid if the lower price is discounted.
Until 2012, Easyjet refunds were available to all users of the company's services, allowing them to save money on travel. However, now this service is only available to current or new Flight Club or Easyjet Plus members.
7. Best location at no extra charge
Unlike most airlines, Easyjet allows you to book a seat for free up to 30 days before departure. If you want to choose a specific seat, you'll have to pay extra, but the earlier you do so, the more likely you are to get the best seats. Additional booking costs can range from £1 to £39.99. Seats go very quickly, so we recommend choosing your seats as early as possible, especially if you are traveling with family or friends and want to sit next to them.
Flying with children
Some companies force parents to pay extra to ensure that they sit next to their children on the flight. However, Easyjet does not charge a "family tax". The company's policy states that they will try to seat the family next to each other anyway, even if no payment has been made for booking a specific seat. However, the carrier still recommends checking in early, as seats are allocated on a first-come, first-served basis.
8. To keep your luggage close by
Another obvious Easyjet trick is to get in line for check-in early. If you're late, there's a chance that the hand luggage area will be full, so you'll have to put your bag at the other end of the plane. This is not very convenient, especially if you need something during the flight, or if you have to push through other passengers after landing.
9. Additional services from Easyjet can be quite expensive
After booking your tickets, the company will offer you to take out travel insurance, car rental or hotel reservations, etc. Of course, this can be quite convenient and useful, but the prices for such services are not always loyal. That's why you should compare prices on other websites. For example, an insurance policy is often much more expensive when purchased through a travel agency or airline. Sometimes the price can be three times higher!
10. Picnic above the clouds
Bringing sandwiches or other snacks with you, avoiding only liquids over 100 ml, can save you a lot of money. For example, Easyjet offers a sandwich, soft drink, and snack for £8.5, but even at the airport with its overpriced food, such a set will cost about £5. Besides, the food on the plane is not very high class, so taking a snack with you can also benefit from the taste. Especially if you have a mile-high picnic according to your travel destination - olives and chorizo for Spain, sausages for Germany, pizza for Italy, and so on.
11. Always compare
Easyjet has established itself as a low-cost low-cost carrier, but not always the cheapest tickets on the market. Use the services of comparison and search for cheap airline tickets to make sure you don't miss out on the price.
12. Packing your luggage properly
Of course, a low-cost airline has a specific baggage policy and baggage limits. However, you can often take even more than you think if you follow these tips.
Gels and liquids should be in sealed containers of up to 100 ml and placed in a transparent bag with a 20 x 20 cm closure.
Use mini-bottles for care products.
Usually, cheap suitcases under 10 pounds can be even more convenient and fit perfectly to the dimensions set by the carrier. It's also better to use bags that don't have a hard base - they're lighter and can hold more things.
Pack a capsule wardrobe so you don't have to take unnecessary items with you.
Leave room for things you bought on vacation. Very often people bring back souvenirs, clothes, and many other things from their travels. Make sure you have room in your suitcase for a new sombrero or a seashell painting.
To achieve a professional level in packing, watch a few videos on this topic with tips and life hacks that will help you master this art.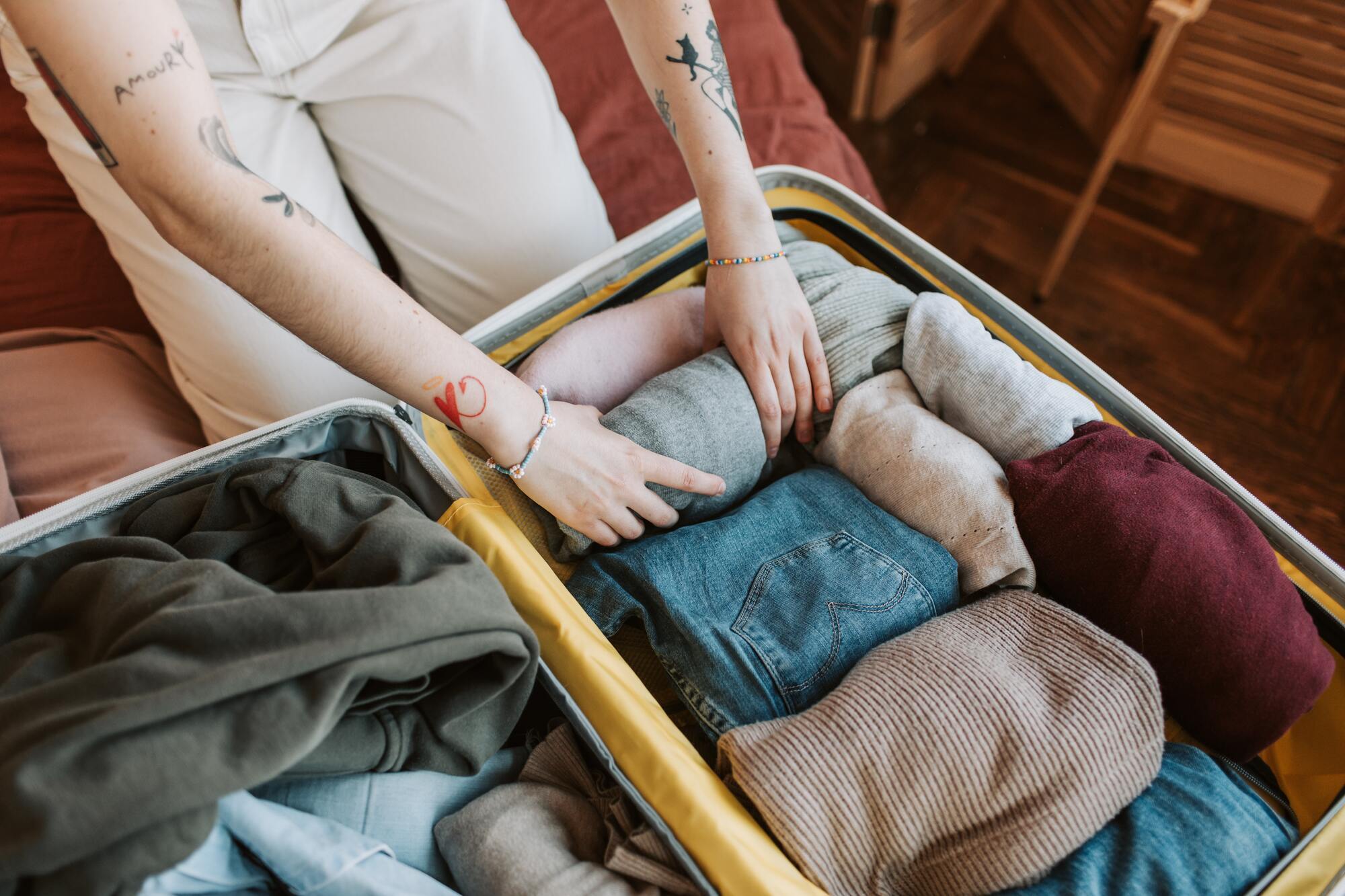 13. Check your luggage in advance
Having only hand luggage is definitely a good way to save money. However, if you still need more things on your vacation, always check your luggage in advance. Otherwise, you may face a surcharge of up to £100!
The difference between checked-in baggage online and paid baggage at the airport is huge.
Carry-on baggage up to 15 kg - from 6.99£ per flight when booking online and about 35 pounds when checking in directly at the airport.
Suitcase up to 23 kilograms - from £9.49 or up to £48 if paid at the check-in desk before boarding.
If you need to increase the weight limit, it's also more profitable to do so in advance. After all, when booking online, you will have to pay an additional £15 per 3 kg instead of £12 per kilogram at the airport. This fee will be charged if the reserved limit is exceeded during the check in.
14. "Wear" your luggage
If you have not chosen the Easyjet Flexi fare, which allows you to take an additional bag in addition to your standard hand luggage and duty free shopper, the following Easyjet tip will help you a bit. In this case, you can use... yourself! Yes, the more layered your outfit is and the more you have in your pockets, the less you will need to "squeeze" into your bag or backpack.
A jacket or coat with deep pockets is ideal. Of course, if the weather is suitable. For example, a special survival jacket with 22 pockets was tested for a TV show and could hold many things - from a laptop to books and several T-shirts. This is a very extreme variant of Easyjet's life hacks, but it's a good idea to wear a heavy and bulky sweater if you need it on vacation, wear massive shoes, etc. If the airplane is uncomfortable or hot, you can put your things under the seat. This way, you can save a lot of space in your bag and save money on extra baggage.
15. Compensation for delays
It's very inconvenient when a flight doesn't depart as scheduled, but at least you can get a refund for the time you've spent.
If a flight is canceled or delayed for more than three hours, you have the option of receiving compensation from 100 to 500 pounds. Also, after two hours of waiting, passengers can expect food and drinks at the expense of the company, making calls to notify them of temporary problems.
The application can be submitted depending on the reason for the delay, the place of departure, the time of arrival of the aircraft, and other factors.
16. House and pet sitter
This service is new to Easyjet, but has already proven to be very useful and convenient. This initiative was developed as a result of cooperation between the airline and TrustedHousesitters. Using this service, you can hire a pet sitter for your pets or someone to take care of your home if necessary. To use this service, you need to pay an annual subscription to TrustedHousesitters in the amount of 89£. However, the service can be used an unlimited number of times, significantly saving on pet care when traveling abroad.
These "nannies" can take care of anything from dogs and cats to chickens and llamas. TrustedHousesitters guarantees thoroughly vetted and professional sitters that you can trust.
Have you already decided which of the Easyjet tips you will use on your next trip?