The man was fed up with potholes on the roads and decided to capitalize on them: he organized a tour of the largest potholes in the city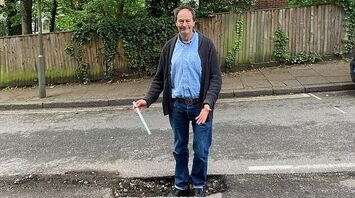 Some potholes are huge. Source: Triangle News
A motorist fed up with potholes in his town, organized a tour of the biggest potholes on local roads. The cost of the tour, including lunch, is $100.The enthusiast turned out to be a Briton, Steve Bell. He lives in Bromley, England. The roads in the largest city in south London are in extremely terrible condition.
Bell came up with the idea after constantly having to dodge and wade past potholes. The man even got his own "favorite" among the potholes, which he called the "Big Dipper."
Bell gives tours to the willing, using a ruler with which he measures the depth of the potholes to show the extent of the problem. Thus, the public can see a huge pothole that can hold three cars. Moreover, the pothole is constantly filled with water.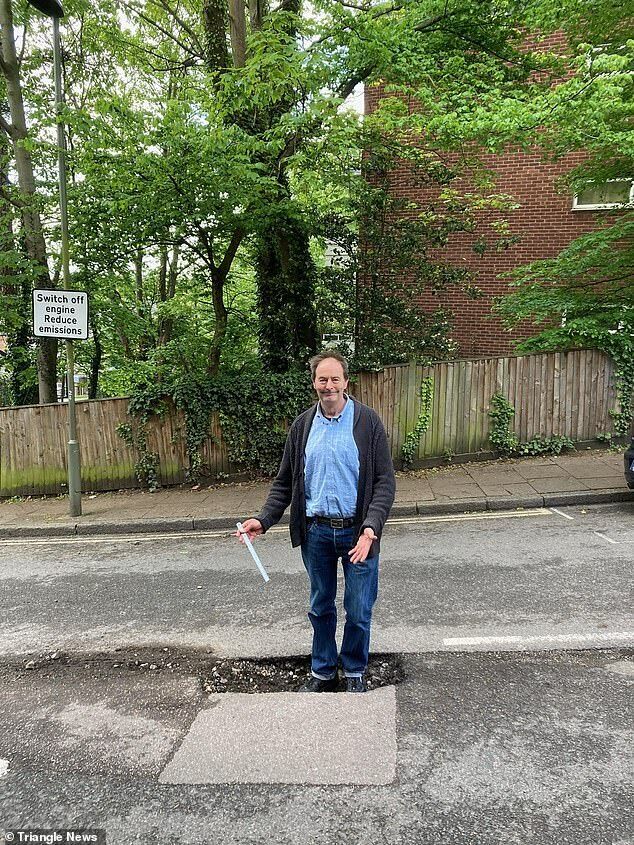 There is also a pothole 8 meters wide and 15 meters long in the city. The townspeople claim that it is constantly enlarging and call it a "lake".
On another street, there is a 200-meter-long stretch where 21 potholes have formed.
Local authorities have admitted that there are currently 13 crews repairing 70 potholes a day. However, people do not feel this result. And in recent months, more huge potholes have appeared in the city. Residents are even coming up with nicknames for them.