Scottish restaurant recognized as one of the best in the world at prestigious travel awards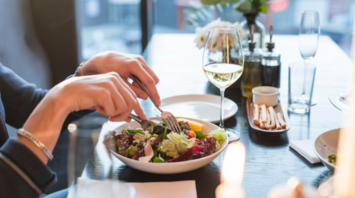 At the restaurant. Source: freepic
The results of the Elite Traveler's Readers' Choice Awards for 2023 were announced. Only one restaurant from Scotland managed to get into the list of elite restaurants around the world.
The Andrew Fairlie restaurant in Gleneagles is the only restaurant in Scotland to make the list. It managed to reach the rating of Elite Traveler, which announced the winners of the Readers' Choice Best Restaurants competition for 2023, DailyRecord writes.
It is noted that the list includes 85 restaurants from around the world. Moreover, the Scottish restaurant Andrew Fairlie was among the most famous and prestigious establishments from around the world.
What is known about Andrew Fairlie's restaurant
The restaurant is located in the luxurious Gleneagles Hotel in Perthshire. The restaurant's cuisine offers a specialty, a smoked Scottish lobster with lime and herbal butter. The menu also includes ravioli with wild mushrooms and truffles, pea velouté and Scottish beef tartare, bloody Mary, baby vegetables, and toasted hazelnuts.
The restaurant says that they refuse to serve foie gras for ethical reasons, so they offer to replace it with scallops.
The restaurant is also very popular among visitors. It has an average rating of 4.5 out of five based on 961 reviews on Tripadvisor.
According to the authors of the rating, the list of 85 restaurants was compiled by "a discerning, high net worth audience that dines at the world's best restaurants regularly." Readers were asked to name their most memorable dining experiences of the past 12 months.
Thus, if you find yourself in Scotland and trying to find the best place to eat, your will know where to go.