Miracle in the Red Sea: a British man miraculously survived a yacht accident in the Bermuda Triangle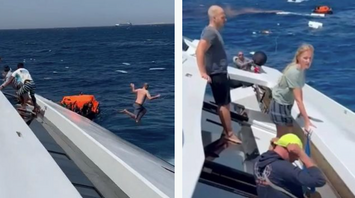 British tourist survived. Source: Screenshot
British tourist David Taylor, 53, miraculously survived after a 137-foot yacht capsized during a dream vacation in Egypt's Bermuda Triangle in the Red Sea.
A group of 26 foreign tourists, including 16 Britons, were enjoying a dream diving trip in Egypt before their boat suddenly capsized in a horrific turn of events, the Mirror reports.
Horror in the Bermuda Triangle
The disaster began instantly. Amateur video footage shows a group aboard the ship tilting and sliding into the ocean. Cursing and screaming can be heard as some are thrown into the sea near Hurghada, in the Red Sea, near the entrance to the Suez Canal.
Another video shows a boat slipping into the sea in scenes reminiscent of the Titanic, leaving a group of tourists clinging to it before debris can be seen scattered by the waves.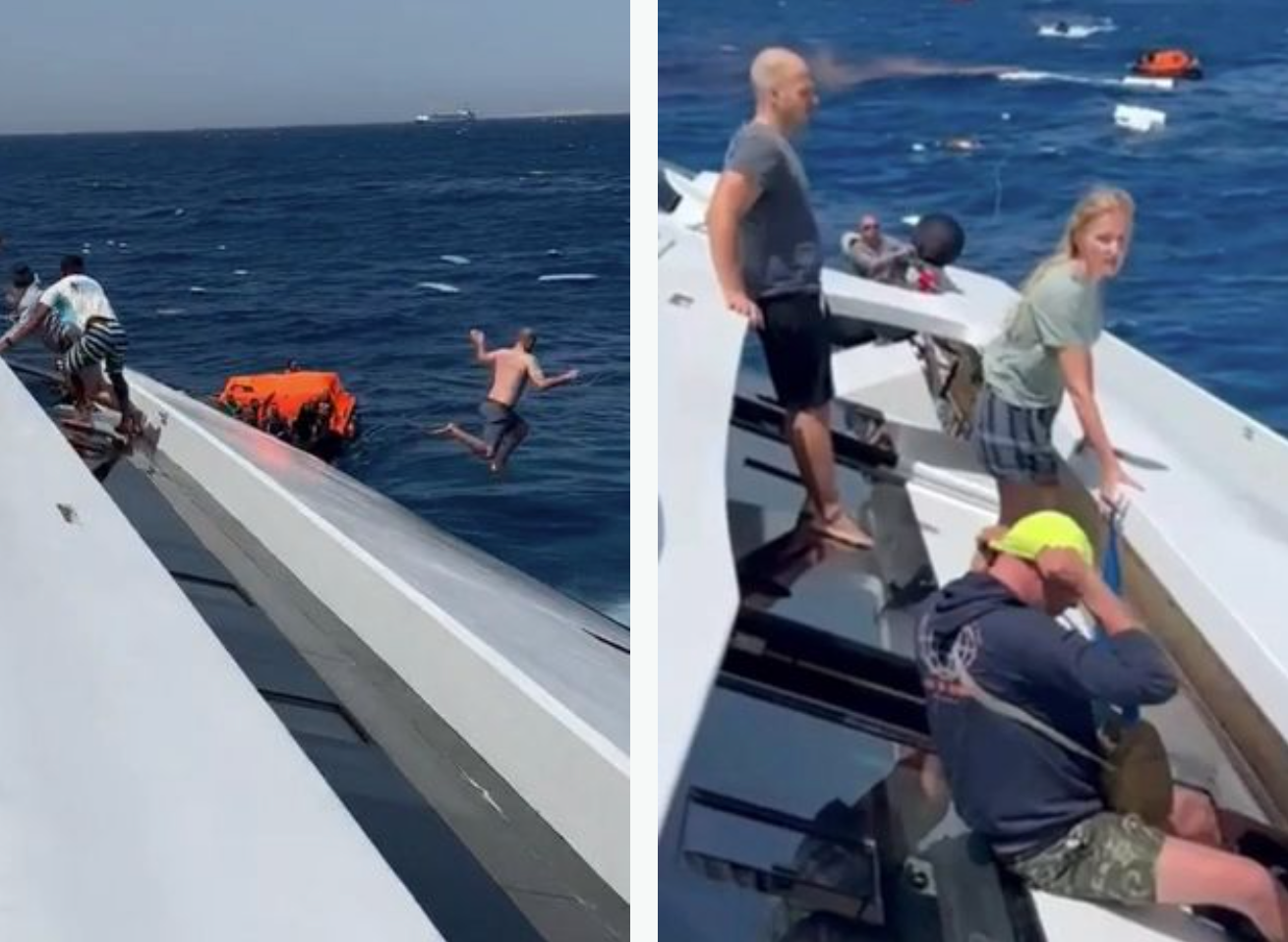 A group of survivors can then be seen huddled desperately together on a rescue ship before being rescued and taken to safety.
Eyewitnesses said the sea was calm and the sky blue when the 137-foot Carlton Queen suddenly started taking on water.
Taylor and his 21-year-old son Christian were trapped below deck and were only saved by the heroic actions of another passenger, who was then trapped down there himself.
"We were screaming for help and hearing rumbling above us, and we had a deep-seated sense of fear that something terrible was happening. When we realized that we couldn't escape down the stairs and no one came to help us, it was terrifying. I lost the plot, I felt like I couldn't protect my son and I started to panic," the Briton later said.
The owners of the yacht threaten the victims
The divers are now raising funds to replace all of their lost belongings and to launch legal proceedings against the company, which they claim tried to force them to give false statements to authorities.
On the GoFundMe page, they said: "Very simple help was offered, but soon there was lie after lie. "Unfortunately, our horror did not end there. In the days that followed, we were left alone to deal with the predicament we found ourselves in," the Brits said.
It is alleged that the representative of the company that organized the trip threatened the tourists, lied to them and forced them to give false testimony to the authorities.
"Instead of sending doctors, they sent lawyers, instead of providing help, they tried to sow fear among us, and instead of taking responsibility for what happened, they didn't even show up for the meeting where they initially told us to provide compensation. offer, invitation, sentence," the victims said.