Japanese Prime Minister publicly proves that fish from Fukushima can be eaten despite riots in China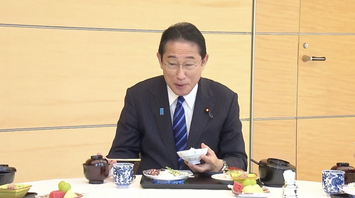 Fumio Kishida ate seafood from Fukushima. Source: Screenshot.
Japanese Prime Minister Fumio Kishida ate "safe and tasty" fish from Fukushima a few days after the wastewater from the Fukushima Daiichi nuclear power plant was discharged into the Pacific Ocean. He and a team of subordinates did this to reassure the people of China, who had staged a riot over water pollution.
This was reported by The Japan Times. The prime minister held a lunch meeting during which the attendees ate sashimi made from flounder, octopus and sea bass harvested in Fukushima.
A scandal recently erupted between the two countries, with China banning all seafood imports from Japan. The Japanese responded by demanding that China, their largest market for fish, lift the ban.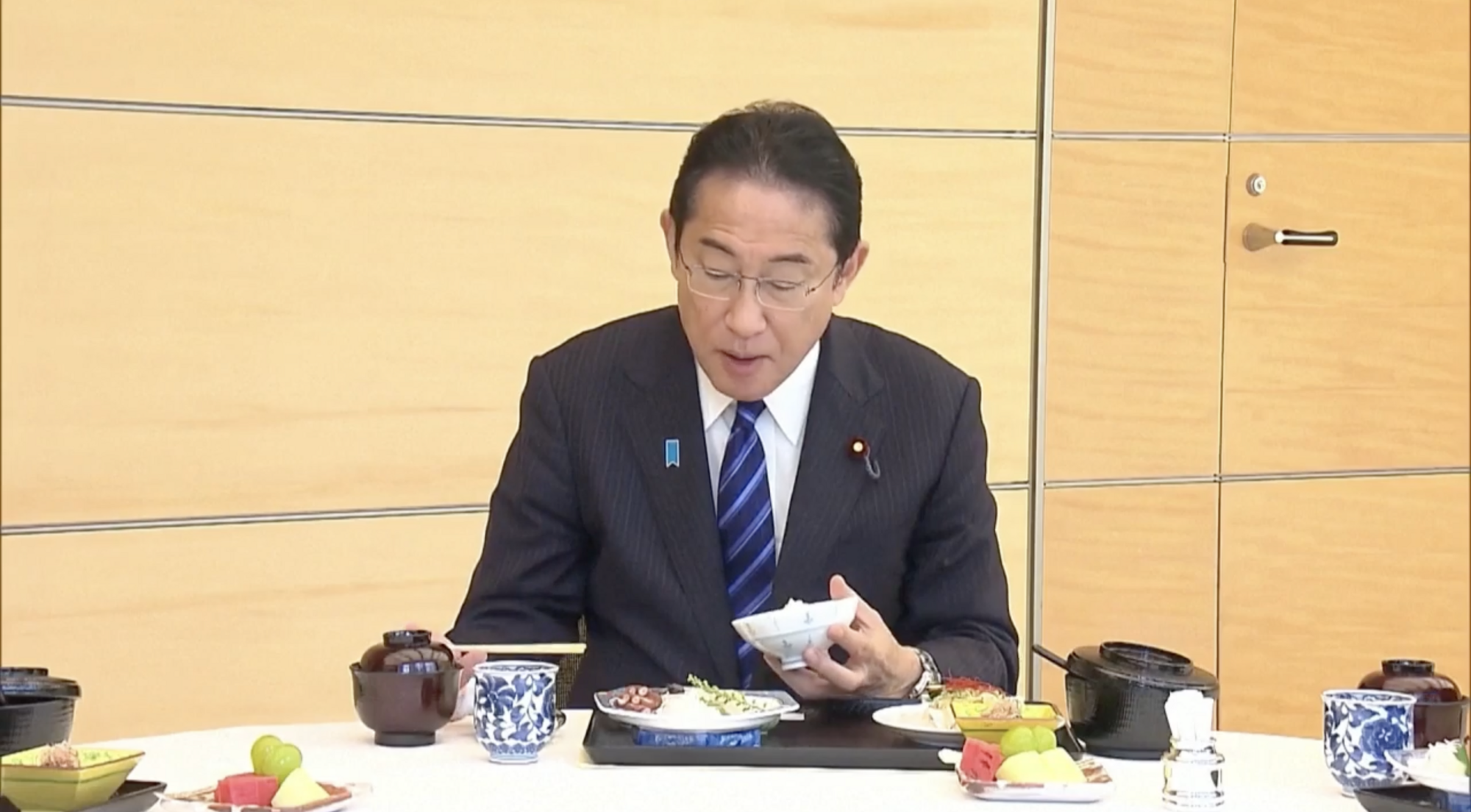 Minister of Economy and Industry Yasutoshi Nishimura, who also joined the discussion of the scandal, said: "It is important to demonstrate safety based on scientific evidence and to disseminate information resolutely in Japan and abroad."
This is not the last step that the Japanese aim to take to restore their reputation. Officials plan to visit markets across the region to promote the sale of fish caught near Fukushima.
As a reminder, the Fukushima nuclear power plant went offline in 2011 after an earthquake and tsunami damaged emergency generators, leading to three accidents and forcing more than 160,000 people to flee their homes.
The water from the plant has accumulated since the disaster and is in 1,000 tanks with a capacity of 1.34 million tons. Now the plant has to release the water, but not everyone likes it. In some places, the Chinese have begun to forcefully prove their negative position.