Forget the last-minute strategy: How to book airline tickets this season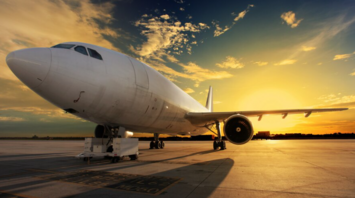 Travelling by plane. Source: Freepic
Last year, many travellers tried to buy tickets at the last minute. This way they thought they could save money.
According to experts, this strategy will no longer work this year. According to marketwatch, there is no need to wait for a convenient date to save money.
It is noted that the number of bookings, which began to grow after the pandemic, has affected the savings this year.
According to Google Flights, the cheapest prices are usually available about 71 days before departure, especially for flights in mid-December (for example, on Christmas). This is much earlier than last year when the lowest prices were about 22 days before departure.
Thus, now is the best time to book tickets for the end of December until mid-October. If you're thinking of flying on Thanksgiving, you only have a few weeks left before prices may increase or seat availability may be limited.
For Thanksgiving flights, the best time to book is probably around mid-September. If you wait longer, you may end up spending more money, being stuck with uncomfortable connections, or being limited in your seat selection.
Here are some tips on how to save money on your holiday travel this year, no matter when you plan to book.
1. Start keeping an eye on prices
Don't listen to the myths about days and times for the best deals. Prices depend on how many people want to fly. Turn on price drop notifications on your favorite booking site. They will send you emails when prices drop. Website recommendations will help you determine the most convenient time to buy. Don't waste hours on this.
2. Don't wait until the last minute to book a trip to Europe, especially during the holidays.
Data shows that the number of trips has returned to what it was before the pandemic. The best time to book long-haul flights is 72 days before departure. If you delay, prices may rise in 10 weeks.
It is also possible to book flights with low-cost airlines. They may offer a cheaper ticket, even if you pay extra for luggage and food.
Consider travelling on Thanksgiving instead of Christmas or New Year's Day. Since many people in the United States choose domestic flights on this day, the chances of finding cheap flights abroad are higher.
3. Be prepared to compromise a little on your flight and you can save money this holiday season
If you missed the best time to book your vacation, don't despair. Consider changing your travel plan a bit to avoid the busiest days before Thanksgiving (usually the Sunday after Thanksgiving) or Christmas. It is also recommended to check the ticket prices from the nearest airports.
Remember these tips when you start seeing more Halloween decorations in stores. Then the ticket prices for the holidays will look even more terrifying.