An annular solar eclipse: Where and when to watch. Online broadcast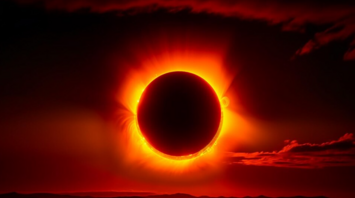 An annular solar eclipse. Source: Freepik
The annular solar eclipse, which will take place on October 14, will be visible only to residents of some US states, Central American countries, Colombia, and Brazil.
It occurs when the Moon's apparent diameter is smaller than the Sun's. It blocks most of the sunlight and, so to speak, makes the Sun look like a ring.
The eclipse will last only a few minutes.
Residents of other countries will be able to watch the phenomenon online. The National Aeronautics and Space Administration (NASA) will broadcast the event on October 14 at 5:30 p.m.