Rome nightlife: From hidden bars and waterfront dance floors to trendy clubs and live music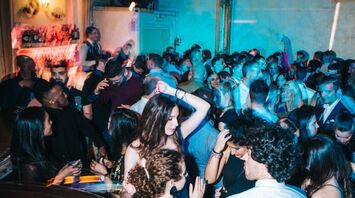 Experience a taste of Rome's nightlife in its best clubs, lounges and bars. Source: Image Sharivari.it
Rome remains full of life even at night, gathering partygoers for the best parties in Italy. From 7 p.m. onwards, the piazzas and streets become increasingly crowded as people move from bar to bar and then to nightclubs in search of the best dance floors and colorful entertainment. Rome's nightlife is full of adventure and colorful colors. After midnight, the fun only begins. Whatever style of nightlife you prefer, you'll find it all in the Eternal City. Use this guide to the best nightclubs in Rome and other places to party till the wee hours of the morning.
1. Jerry Thomas Speakeasy
It is considered to be the best of Rome's secret nightlife bars. From the outside, this house in the Ponte neighborhood looks ordinary, but only those who are experienced can get into the private club hidden inside. To do this, you must first book a room and find out the secret password on the website. Once inside, it's like taking a historical journey and experiencing New York during the Prohibition era while staying in one of the best nightclubs in Rome, Italy. The interior with vintage décor, music and the atmosphere are in keeping with the trendy crowd. The drinks list is incredible, particularly the range of great fancy cocktails. Be sure to try the mezcal-based cocktail here. The bar is open daily: it opens at 9 p.m. and closes at 3:30 on Wednesday and Thursday, 4:30 on Friday and Saturday, and 2:30 on Sunday.
2. Baja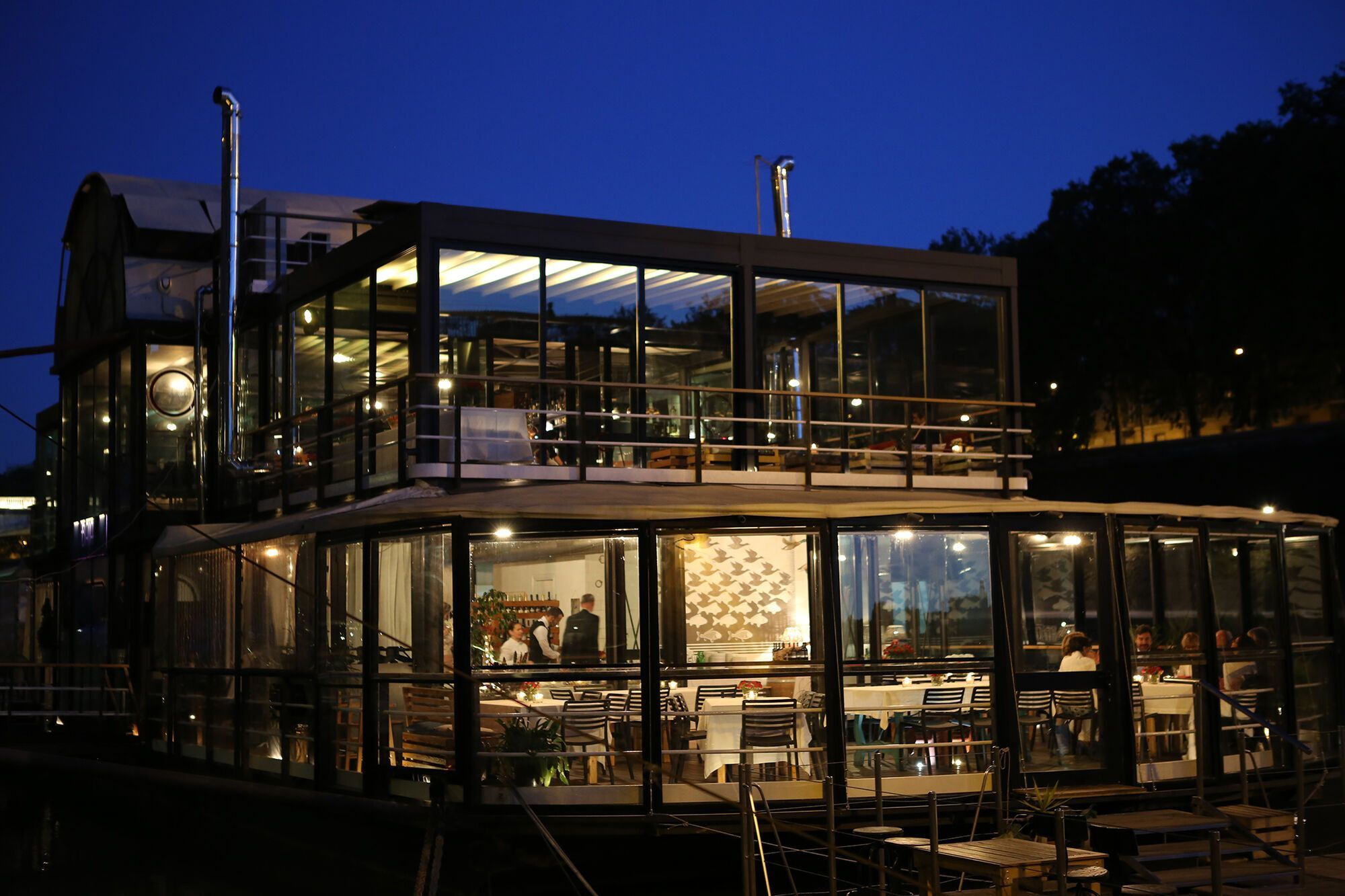 Baja's restaurant and lounge bar can top the best night spots in Rome in terms of beauty and aesthetics. It is located on an ancient harbor barge, and if you come here for a drink and a good time, you will be cruising along the Tiber River while enjoying a breathtaking view of the city. The restaurant offers a varied menu, including vegan dishes, while the lounge offers a wide range of wines, spirits and delicious cocktails. It is one of the most iconic nightclubs in Rome, where live music is often played and the city's trendiest crowd gathers to enjoy a refined atmosphere until late in the evening or to celebrate events. Baja is open daily from 11:30 to 15:30 and from 18:30 to 1:00 (until 2:00 on Friday and Saturday).
3. Ma Che Siete Venuti A Fà
This drinking establishment in the trendy Trastevere neighborhood is one of Rome's trendiest bars. It looks small, but it has several rooms where you can sit down with a drink. There is a relaxed atmosphere, typical of a dive bar. Nothing else to expect from an establishment the name of which translates roughly as "What are you doing here?". People often go outside to socialize near it or in the adjacent Piazza Trilussa. It is a must-visit place in Rome. It is the perfect place to try all kinds of craft beers and make new friends. The bar is open daily from 11:00 to 2:00.
4. Bar del Fico
This bohemian bar near Piazza Navona gathers local hipsters and fashionistas for a night out in Rome, and even older people at a later date. The former are attracted by the shabby refined interior, glass atrium and excellent cocktails with live music, and the latter by the tables under the fig tree on the patio, where you can play a few games of chess in the company of fans of the game. This historic establishment appeared more than a hundred years ago and today it is still on the list of the best bars and clubs in Rome. It offers all-day service and a cocktail list with classic drinks and specialties. The bar is open all week, except Mondays, from 8:30 to 1:00.
5. Ai Tre Scalini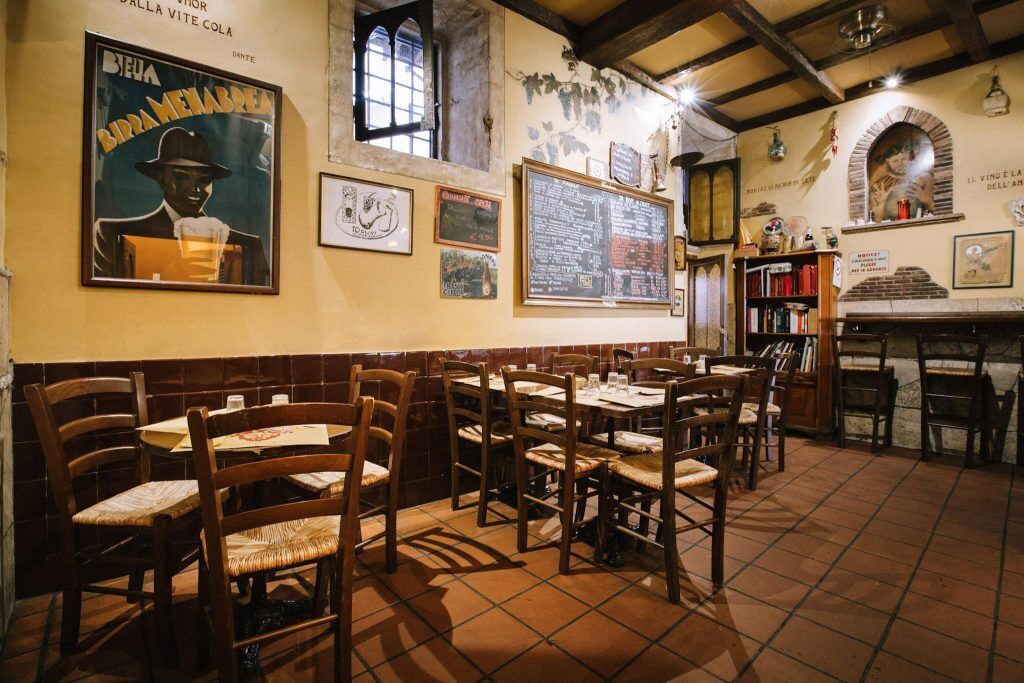 A classic old-school Italian restaurant pleases its audience with a warm interior, an excellent selection of reasonably priced wine and simple and delicious food. This establishment in the trendy Monti neighborhood is always full of locals and tourists alike, as many guides recommend it for Rome nightlife. You may have to put your name on the list and wait outside, sitting on the eponymous "three steps". In addition to hundreds of varieties of wine, the drink list includes craft beer and a good selection of long drinks. The menu offers wonderful cheese and meat plates and delicious Italian cuisine. It's likely to have the best mushroom lasagna you've ever had. After dinner, continue your evening at the best nightclubs in Rome or stroll to Piazzetta Square, where Woody Allen filmed "To Rome with Love". The restaurant is open daily from 12:30 to 1:00.
6. Vinile
The Rome nightlife area of Ostiense has long been buzzing with fun and music: many of the most popular nightclubs in Rome are located here, among which Vinile is considered a newcomer to the neighborhood. However, it only looks new as it was once home to another famous club, 45 Giri. High ceilings and the same bar will make you think you're in a New York nightclub. Today, the venue features live music from local and international artists in a variety of genres from rock, folk and swing to blues and jazz, with DJ sets in the late afternoon. Swing dance lessons take place before the artists perform. This party in Rome is complemented by quality food and a wide assortment of spirits and cocktails. The club opens daily from 12:00 to 15:00 and from 20:00 to 2:00 (on Friday and Saturday it is working until 4:00).
7. Marmo
A cocktail bar in the heart of Rome's lively San Lorenzo district, home to the best parties in Rome, occupies the former marble workshop that gave it its name, next to the Verano Cemetery. It specializes exclusively in live music and is ideal for relaxing with a tasty drink, such as signature cocktails created by one of Rome's best mixologists and buffet-style aperitifs. This spacious establishment with plenty of greenery has a terrace where you can start your Rome nightlife with friends or have a date. On Sundays, there are open mic nights, so you can show off your vocal talents. The bar is open every day except Monday from 6:00 p.m. to 1:00 a.m. (until 2:00 a.m. on Saturday and Sunday).
8. Alcazar
Once an old movie theater that was the center of cultural events in Trastevere in Rome, it is now one of the most unusual nightlife areas in Italy. Since its transformation, it has become a conceptual space that hosts a wide variety of cultural events from art exhibitions and arthouse film screenings to jazz bands and jam sessions. A stylish bar where you can dine, drink and watch the action on stage is found upstairs. This is the most versatile nightlife bars in Rome, combining music, art and fine dining. The atmosphere is eclectic, attracting locals and tourists alike, and you're sure to be impressed by the acoustics in the room. The club is open Thursday through Sunday from 19:00 to 2:00.
9. Sharivari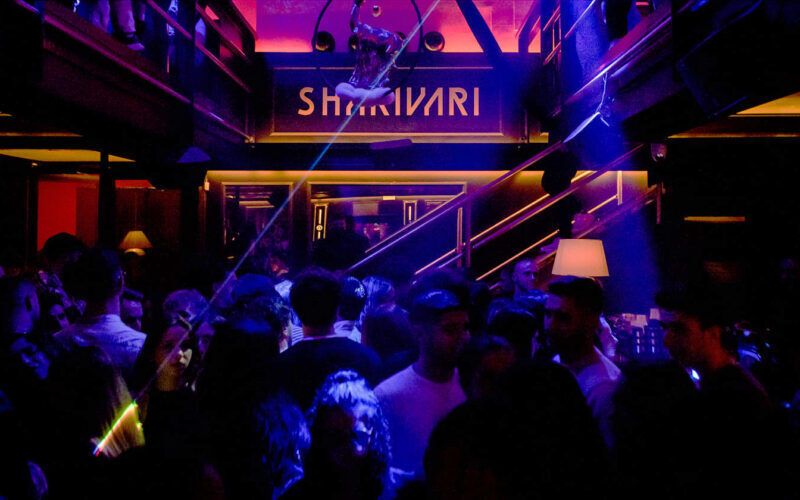 One of Rome's central party areas is in this three-story building in the city center. It is a popular nightclub and restaurant that brings Rome's stylish crowd together for the best dance parties and theme nights in Rome. Visitors can expect different music genres from house and dance music to retro and hip-hop on each of the three levels. It's a tempting place for fans of all-night dancing and light shows. If you're not a regular on the dance floors of nightclubs in Rome, you can sit with a martini at the tables and watch the energetic crowd. Start the evening here with appetizers and a light dinner and continue with dancing until morning and specialty cocktails. The club is open daily from 7 p.m. to 4 a.m.
10. Voodoo Bar
One of the best nightclubs in Rome, Voodoo Bar, combines bar and entertainment. There are live performances, DJ sets, appetizers and cocktails from around the world, as well as craft beer. One definite perk is the free admission. Walk down the candlelit walkway and you'll find yourself partying in a Latin-inspired club. This top nightclub in Rome opened in 2017 and quickly gained popularity with the public thanks to its light atmosphere, good drinks and fun activities from massages to face painting. After dancing, settle down on a lounger and enjoy a fruity cocktail and tapas. The bar is open daily from 18:00 to 3:00 in the first half of the week and until 4:00 from Thursday to Sunday.