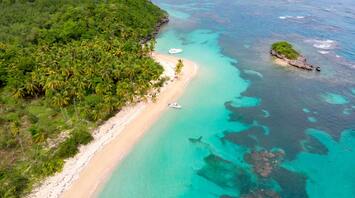 You can choose your own beach among the variety of them. Source: Pexels
Top 12 best islands in Florida with the highest ranking
The islands in Florida are the perfect place for a pleasant vacation surrounded by picturesque nature. There are cozy beaches and nature preserves, authentic architecture, and restaurants with sophisticated cuisine. Only you choose where to go this time. To help you decide, here's a little guide to the best islands to visit in Florida.
1. Anna Maria Island
At the mouth of Tampa Bay is Anna Maria Island, famous for its picturesque beaches and chic resorts. There are many stores, restaurants and cafes where you can eat delicious food and relax.
Tourists are attracted by the original architecture, which brings to mind the feeling of "old Florida", and the lack of high-rise buildings.
Water enthusiasts can go kayaking and enjoy the charms of the mangroves around the island. If you wish, you can go to the local Historical Museum with many interesting exhibits.
Many travelers come here just to admire the stunning sunsets. You can transfer from one beach to another by special transport.
2. Sanibel Island
Sanibel is nestled in the Gulf of Mexico and ranks among the most beautiful islands in Florida. Tourists are always drawn to the stunning beaches, where there is a relaxed atmosphere. There are plenty of areas with soft sand and adjacent stretches of shallow water that are comfortable for swimming.
Shells are given special attention on the island. Along with Fort Myers beaches, Sanibel traditionally hosts National Shell Day. The exquisite beauty of "clam houses" can be enjoyed at the Bailey-Methouse National Shellfish Museum.
Vacationers love to stroll along the cozy walkways with lush palm trees. It's such a pleasure to admire the charm of the local landscapes and to watch the birds. Nature reserves with pristine nature are especially beautiful.
If you wish, you can rent bicycles, go kayaking or sailing. Many enjoy fishing or archery - it all depends on personal preference.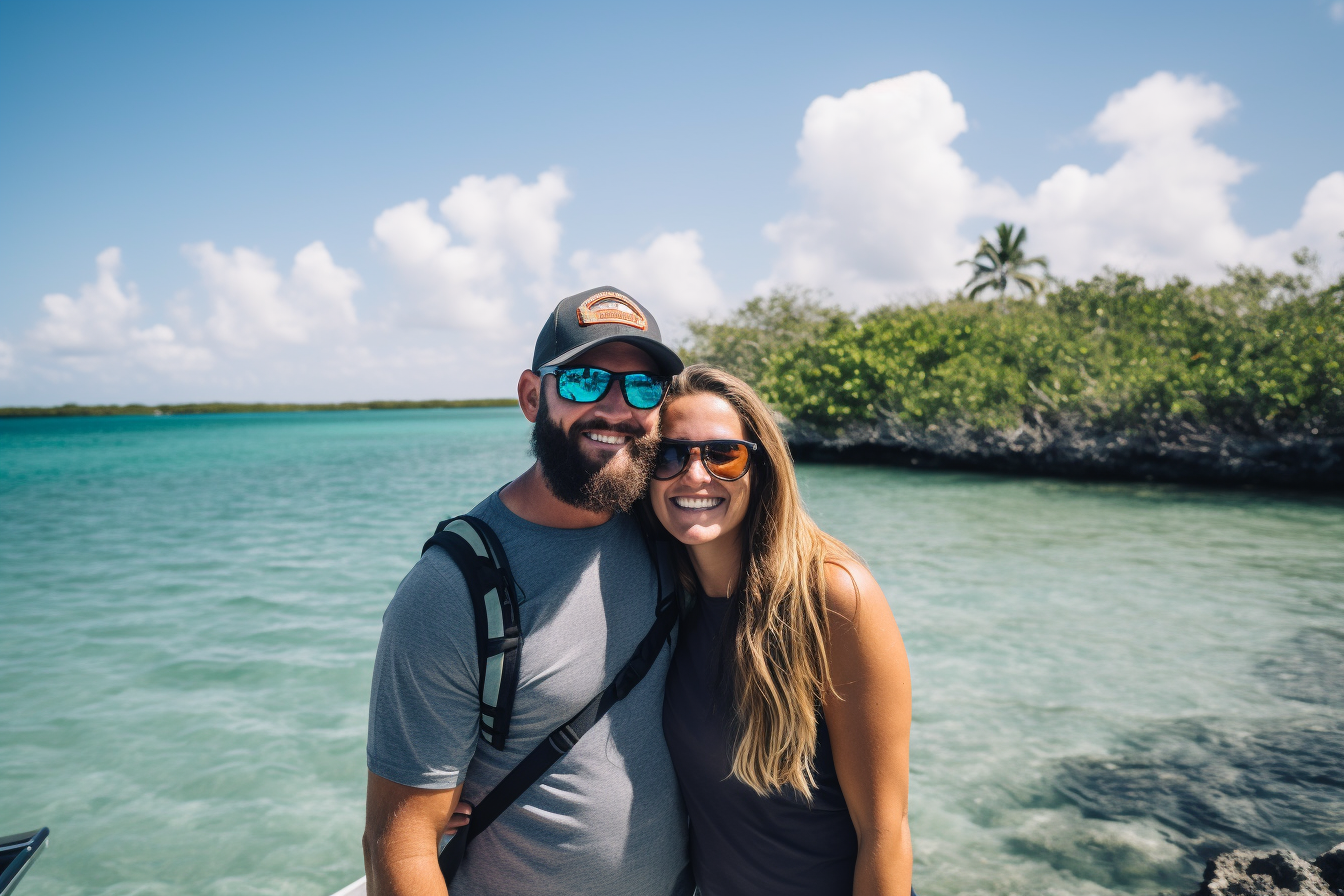 3. Key West
Many travelers are attracted to the southernmost point of the United States, Key West Island. It's warm all year round, so tourists come here in both summer and winter. The Great Florida Reef with its bustling sea life is a must-see.
Mallory Square is so nice to enjoy mesmerizing sunsets and live music that touches the delicate strings of the soul. There are fascinating open-air performances every evening. Travelers don't miss the opportunity to visit Ernest Hemingway's house or stroll through Harry Truman's Little White House.
4. Santa Rosa Island
If you're looking for a picturesque white sand beach surrounded by clear turquoise waters, Santa Rosa is the perfect place for you. One of the best islands to visit in Florida invites you to stroll along comfortable walking paths and have colorful photo shoots.
Vacationers enjoy visiting Pensacola, Opal and Elgin Matterhorn beaches. Tourists are impressed by the historic fort with its impressive cannons. From here you can enjoy amazing views of the vast sky and velvety water surface.
The Gulfarium Marine Adventure Park offers spectacular shows with dolphins, stingrays, and sharks. Along the coast there are plenty of stores, and restaurants with exquisite menus.
Margaritaville Beach Hotel Pensacola, which is within walking distance of the beach, invites you to relax. There is a swimming pool, restaurant, beach bar, where you can quench your thirst with a fragrant drink, and a souvenir shop.
5. Marco Island
Do you want to relax on the white sand and enjoy the charm of the endless ocean? We offer an interesting option - Marco Island in Florida. It is located near the legendary Naples. Marco's South Beach is such a pleasure to admire magnificent sunsets. On Tigertail Beach, you can find shells of various sizes and the most bizarre shapes.
6. Siesta Key
Siesta Key is an amazing Florida island with fantastic energy. If you prefer lively places with white sand and comfortable volleyball courts, go here. Siesta Key is among the most vibrant and beautiful islands in Florida.
Sarasota Beach is great for relaxation. If the intense marine life thrills you, visit Point of Rocks Beach. There are comfortable snorkeling areas here. Fans of all things unusual and exotic enjoy visiting Salt and Pepper Beach, which is just south of Turtle Beach.
The island's infrastructure is well-developed, making it one of the top 10 islands in Florida. There are stores, bars and restaurants with sophisticated cuisine. In the nightclub you can dance to the rhythms of incendiary music.
Siesta Village has an art gallery with paintings by talented painters and an Art Museum. You can enjoy the beauty of local landscapes while traveling around the island on a special vehicle.
Kayaking and dolphin watching, snorkeling and jet-skiing will make your vacation bright and fulfilling. Sea Lab Siesta Key invites you to experience a shocking variety of wildlife.
7. Amelia Island
A quiet haven for a pleasant vacation is Amelia, considered one of the best islands off Florida. It should not be ignored, as there are chic resorts here. Travelers should wander the streets of Fernandina Beach with its attractive architecture, stores and welcoming restaurants in fishing cottages. Whether swimming, boating, or sightseeing, everyone will find something to do here.
The island's 200-acre state park, with its salt marshes and mysterious salt marshes, is a must-see. Amelia is considered the home of shrimp farming, and a colorful festival celebrating the popular sea shellfish is regularly held here.
8. Gasparilla Island
At the mouth of Charlotte Harbor is the small island of Gasparilla. Its main asset is its luxurious white sand beaches. Here you can get away from the hustle and bustle of everyday life in harmony with nature. Slow walks along the picturesque coast leave a bright mark on the soul of islanders.
Hotel Little Gasparilla offers travelers a perfect holiday near a cozy beach. In the summertime, sea turtles nest here. On Boca Grande beach you can enjoy panoramic views of the endless ocean. For unforgettable evening promenades and sea bird watching, cycling is ideal. Gasparilla is rightfully considered one of Florida's best islands to visit.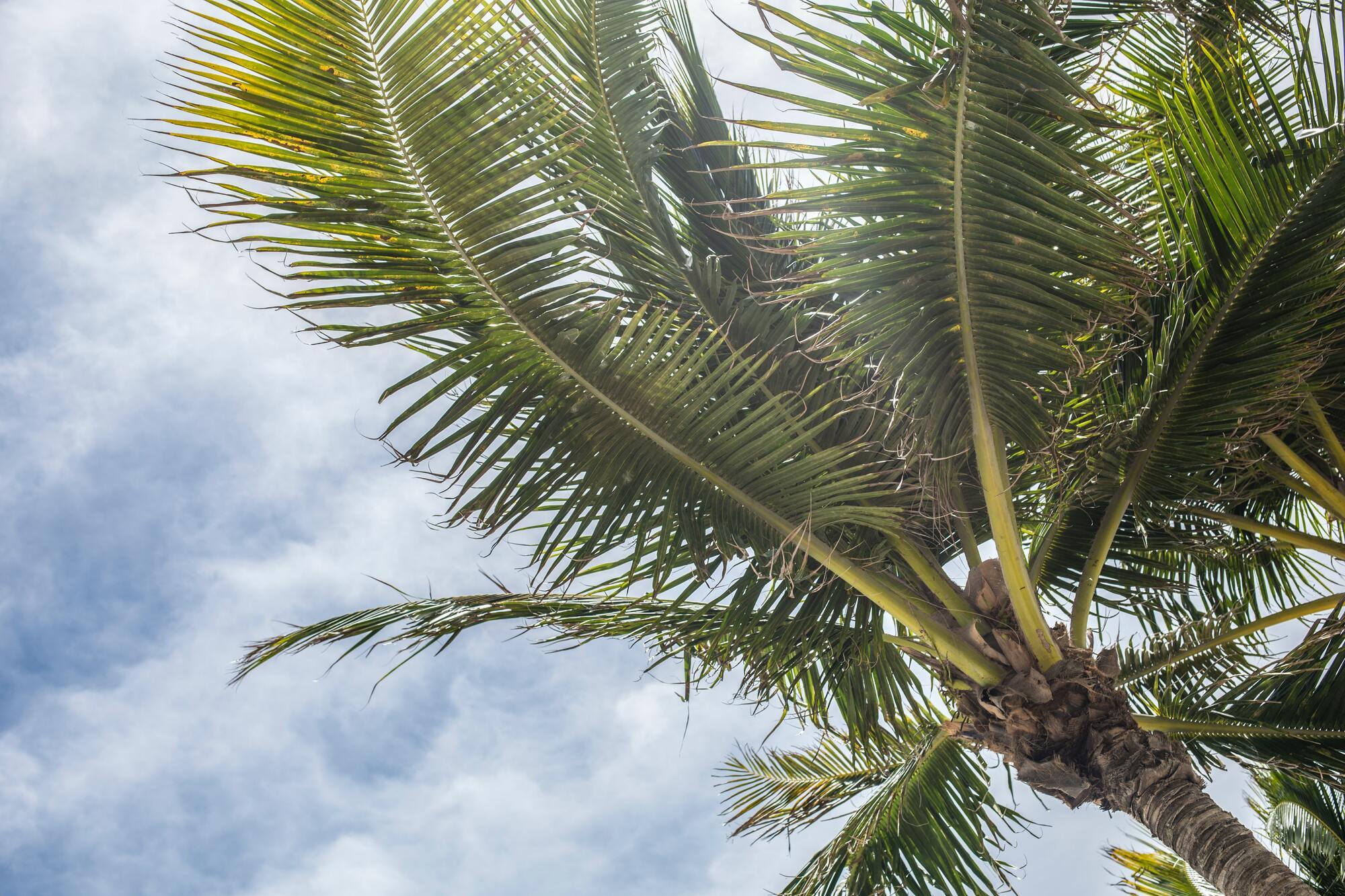 9. Hutchinson Island
Hutchinson Island, which stretches from Stuart to Fort Pierce, successfully embodies the unspoiled charm of nature and developed infrastructure. Tourists idolize its snow-white beaches. Vacationers are passionate about SUP surfing or strolling through the island's well-appointed streets.
There are stores and restaurants with delicious cuisine, museums and water parks. Water lovers kayak, and outdoor enthusiasts play golf or learn to surf.
10. Key Biscayne Island
Key Biscayne Island welcomes travelers to visit the tranquil, milky white sand beaches and fun activities at Cape Bill's recreation area. Here you can kayak, snorkel, rollerblade or bike. If you wish, you can go up to the lighthouse, which offers spectacular views of the local landscape, and observe the behavior of seabirds.
11. Miami Beach
Sparkling with lights, Miami Beach is located in the Atlantic Ocean on Biscayne Bay. It ranks among the most popular islands in Florida. Tourists are drawn to the chic hotels and VIP-level restaurants. Vacationers have a great time at the beach resorts and enjoy the island's busy nightlife.
The Art Deco architecture and colorful murals in Miami make for some especially juicy photos. Travelers get a lot of positivity at the Museum of Illusions, admire exotic plants at the Botanical Gardens or touch the beauty at the Perez Art Museum.
12. Palm Beach
Palm Beach Island is one of the best islands in Florida. It always welcomes visitors, offering relaxation on the beach or in a luxury hotel near the ocean. Here you can visit the zoo with endangered animals and the planetarium at the Science Center.
We hope we've helped you figure out where to spend your next weekend or vacation with family and friends. The islands off Florida are a dream come true. Do you agree with us?