Why pilots always wear long sleeves during flights: passengers are advised to do the same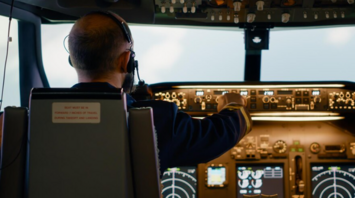 A pilot in the cockpit of an airplane. Source: Freepik
Pilots always wear long sleeves when flying and advise passengers to dress the same way if they are going to travel by plane.
This is due to the ultraviolet rays that pass through the windows of the plane and can be much stronger in the sky. This experience was shared by aviators on Reddit, The Sun reports.
They explained that they often wear long sleeves for this very reason, as they cannot constantly apply sunscreen.
Dr. Sweta Rai of the British Association of Dermatologists confirmed this.
"Pilots are at greater risk of skin cancer and sun damage when they sit in bright light. Passengers on flights should be careful and do the same. The window next to you on the plane may be small, but during the flight you are tens of thousands of feet closer to the ozone layer [...] where the sun's rays are much more harmful," she said.