What the interior of the exclusive Boeing BBJ jet, which is aimed at royalty, looks like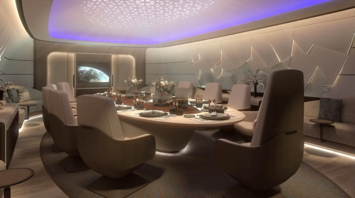 Lufthansa Technik showed the design of the Boeing BBJ 777-9 aircraft. Source: Lufthansa Technik
Lufthansa Technik, an aircraft maintenance, repair, and overhaul company, has created the interior design for the Boeing BBJ 777-9. This is a new private wide-body jet aircraft that offers guests luxurious apartments on board.
The vehicle with a huge cabin can stay in the air for 22 hours, so everything necessary for a comfortable flight has been prepared for passengers. According to CNN, the Boeing BBJ 777-9 will be ready in 2025.
The total cabin area is 343 square meters. The company said the concept is aimed at customers from royal families in the Middle East.
The price of the aircraft, which still exists only on paper, is more than half a billion dollars.
Judging by the scheme, the plane will have a luxurious bedroom in the nose, behind which is an office. In addition to a lighted desk and armchairs, there will be sofas, shelves, and various decorations and jewelry.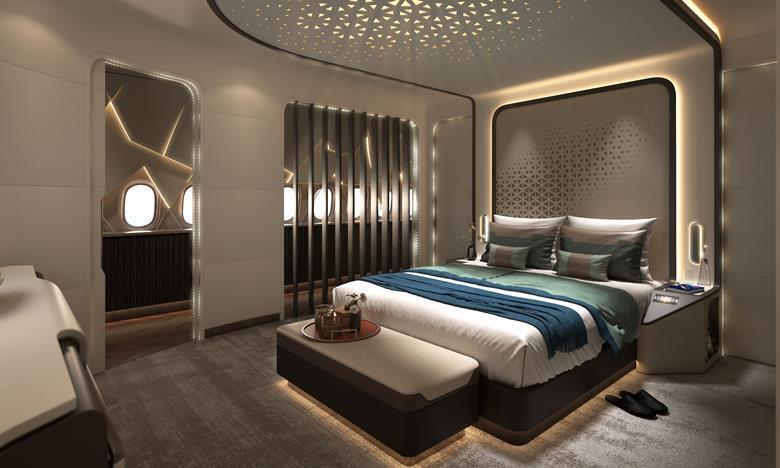 Next, passengers will move into a small corridor with a bar and seating area, and the next door leads to a meeting or dining room. This is the largest room in the luxury section of the aircraft.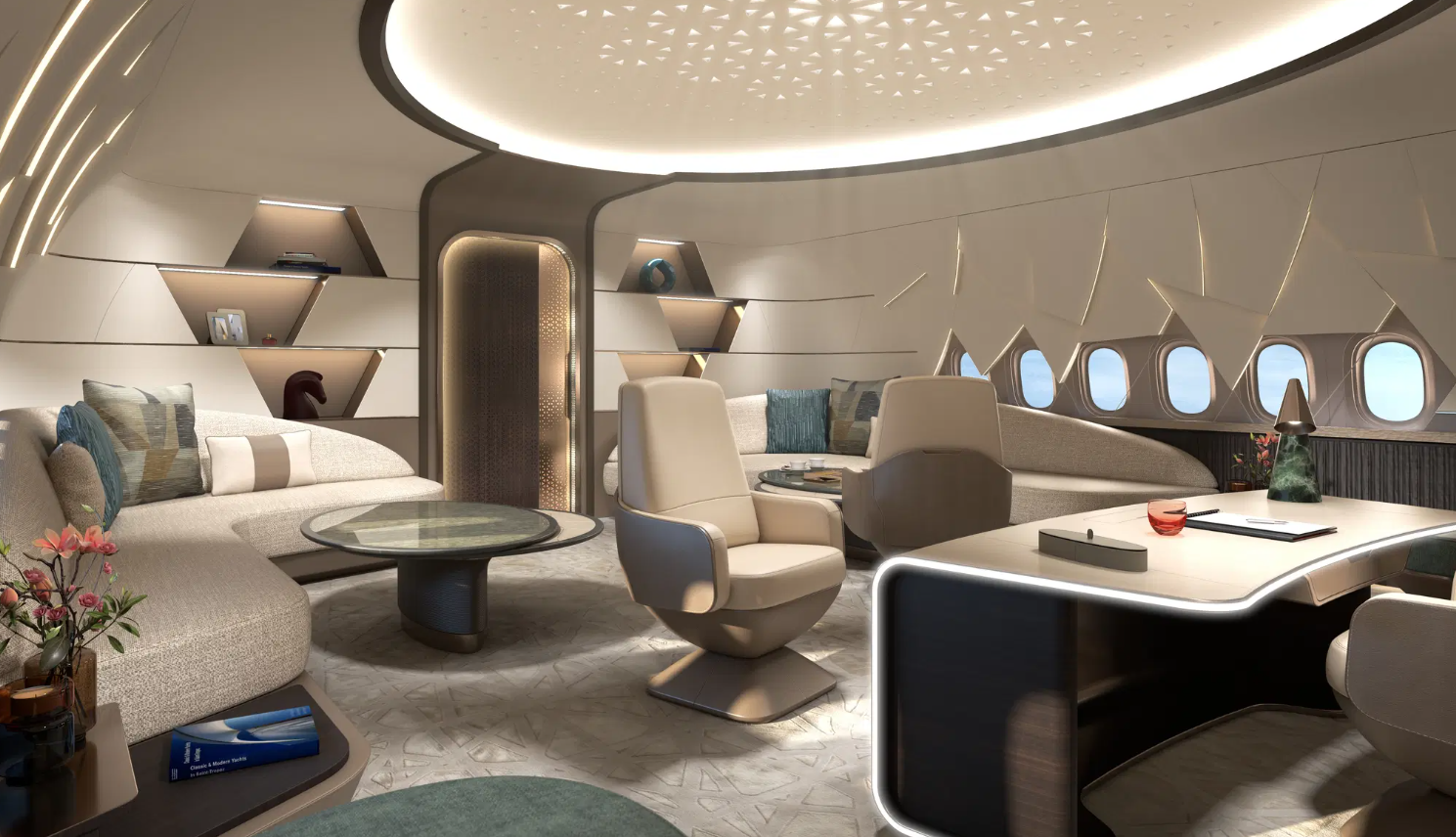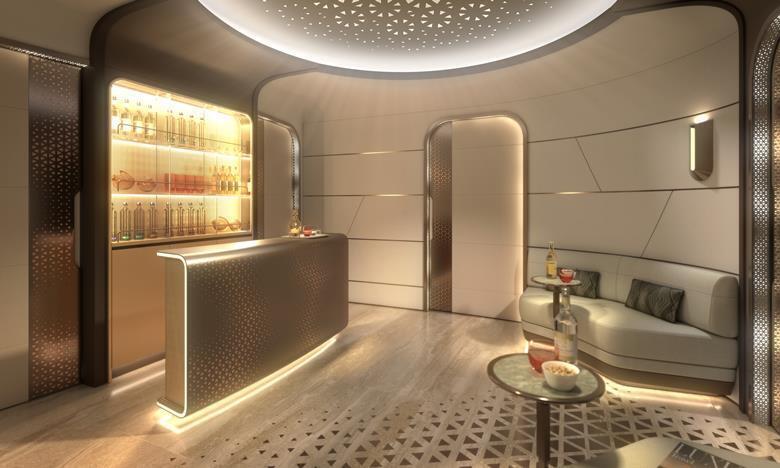 The Boeing BBJ 777-9 will also feature a first-class room with comfortable sleeping arrangements, improved seats with partitions, and regular economy seats.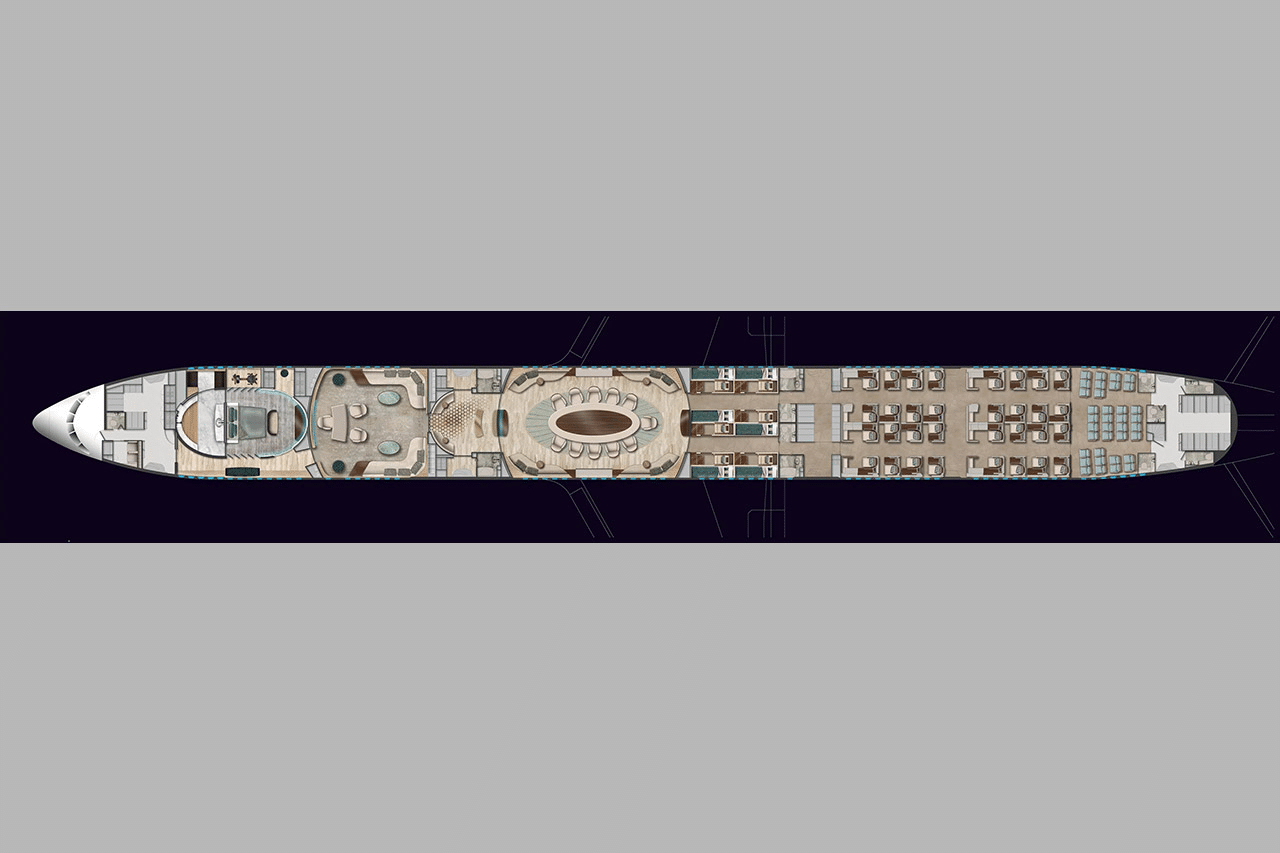 The design will be made in a futuristic style, but with traditional elements of Middle Eastern culture.