Top 10 most popular international destinations among the British for fall 2023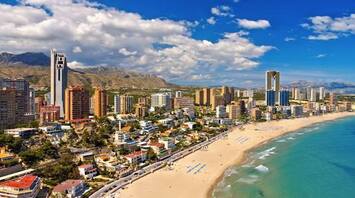 Benidorm. Source: Wikipedia
Tripadvisor has recently presented the results of its new fall travel index, which gives an idea of the travel plans of the British from September 1 to November 30.
It was created using a combination of search data and a survey of more than 2 million consumers. According to Tripadvisor, Benidorm is the most popular international destination for Brits to visit this fall.
Costa Adeje, another Spanish seaside destination, is second in the top ten ranking of the most popular international destinations, while Dubai is the third most popular foreign destination for Brits to vacation.
The Turkish resort city of Antalya (fourth) and the Italian capital of Rome (fifth) round out the top five.
The most popular international destinations among the British for the fall of 2023:
Benidorm, Spain
Costa Adeje, Spain
Dubai, UAE
Antalya, Turkey
Rome, Italy
Amsterdam, the Netherlands
Paris, France
Benalmadena, Spain
Barcelona, Spain
New York, USA.