This US international airport welcomed the largest number of passengers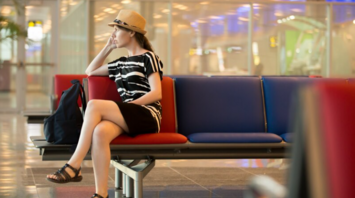 Waiting at the airport. Source: Freepic
Hector International Airport in the United States has set a new passenger traffic record. The new highest passenger numbers were recorded in July 2023.
This month, Hector International Airport handled a record 44,902 passengers. These figures surpassed the previous record of July 2019 with 43,437 passengers, according to InForum.
After analyzing the statistical indicators, the airport administration concluded that the number of passengers on board in July 2023 was 13% higher than in 2022. In addition, the total number of passengers, including passengers departing from and arriving at Hector, has also increased. Statistics show that this number amounted to 89,022 for the month, which is 13% more than in the same period of 2022.
The record numbers were driven by a growing number of departures. In July, 513 airline departures were made. The average number of seats per flight was 98, and the average daily number of passengers increased to 2,872.
"The number of trips continues to grow and exceeds our expectations," commented Hector Airport CEO Sean Dobberstein on the new record figures. He explained that the growth of the airport's performance indicates the need to implement the terminal expansion project.
According to the plans of the airport administration, construction work is scheduled to begin in the spring of 2024. The Hector Airport expansion project envisages the creation of four additional gates to the existing terminal.
"Along with the additional gates, the terminal expansion and modernization will provide improved passenger service, modernization, security checkpoint amenities, updated TSA checkpoints, touch screen applications, and parking structure," Dobberstein said.
It is emphasized that the implementation of plans to expand the capacity of Hector Airport should help to increase the number of flight tickets sold.
It should be added that the number of travellers is growing not only at Hector International Airport but also in the state of North Dakota as a whole. In July 2023, 99,448 passengers boarded airplanes within the state, which is 12% more than in the same period last year. Seven of the eight commercial airports in the state also saw more passengers than in July 2022.