This man has been flying for 40 years without a travel pillow: What to replace it with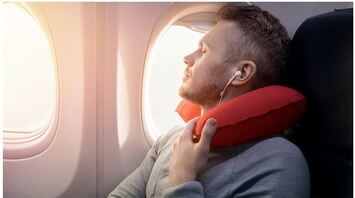 A scarf would be good. Source: rihabay.com.
Ben Rice has travelled hundreds of thousands of air miles over the past 40 years. He admitted that he never takes a travel pillow with him.
He spoke about it in an article by Wealth of Geeks. The man named an alternative to this item.
"My wife holds the record for the number of neck pillows left behind on flights. I am not a fan of neck pillows as they are too warm and make my neck tense," the traveller said.
He uses clothing as an alternative.
"I prefer to bring a scarf that I roll up and throw behind my neck or a sweater by my lumbar region," Rice noted.
By the way, a U-shaped neck pillow should be used so that the bottom of the U is under your chin.