The son of an African dictator rented an apartment for $75,000 a night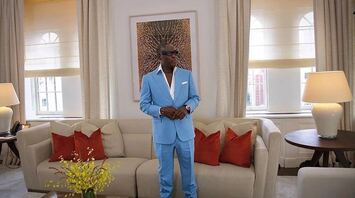 Teodoro Nguema Obiang Mangue. Source: Instagram @teddynguema
The son of an African dictator, Equatorial Guinea's first vice president Teodoro Nguema Obiang Mangue leads a life of luxury. He rented an apartment for $ 75,000 per day.
This is reported by Bild. The deed causes outrage because the citizens of the country Mange live on 2$ a day
He recently travelled to New York for a UN meeting. The 55-year-old politician stayed in a luxurious penthouse in Manhattan.
Moreover, the 55-year-old Mangue himself also published a photo in the luxurious apartment on social networks.
It is important to note that more than 60% of the population of Equatorial Guinea suffers from hunger. Only half of the residents have access to clean drinking water, and 7.9% of children die before reaching the age of 5.