Taylor Swift fan cruise: when and where the ship will sail and what is the ticket price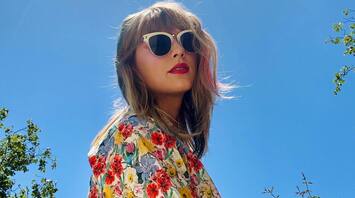 Taylor Swift fans are planning to go on a themed cruise. Source: Instagram/taylorswift
In 2024, fans of singer Taylor Swift are offered to go on a 4-day cruise trip on the Allure of the Seas ship from Royal Caribbean. During the trip, you will be able to find like-minded people, have fun and listen to the artist's songs.
The celebrity will not be on the ship, the organizers warned. She is not involved in the planning of the cruise, so this initiative belongs only to her fans. Jessica Malerman, Nicole Rivera and Shelby Reyes, Marvelous Mouse's travel agents and friends, are organizing the trip, CNN writes.
"Join us to celebrate all things Taylor, make new friends, dress up in our favorite eras, exchange friendship bracelets, and enjoy all that this amazing ship has to offer!" the website says.
Allure of the Seas is scheduled to sail on October 21, 2024. The voyage will start the day after Swift's scheduled concert.
The ship will sail to the Bahamas from Miami. Allure of the Seas has 2,748 cabins for 5,496 guests based on double occupancy.
The ship will call at the piers of Royal Caribbean and Nassau in the Bahamas in 4 days. All guests under the age of 21 must be accompanied by an adult over the age of 21.
The organizers are currently working on a plan of themed events dedicated to Taylor Swift.
The website states that a deposit of $100 per person is required to book a cabin. Prices range from $1,573 to $1,967 for double occupancy.