Tampa International Airport expects passenger traffic to increase in 2024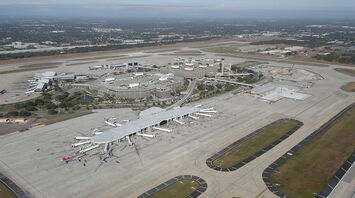 Tampa International Airport expects passenger traffic to increase in 2024. Source: Wikipedia
Tampa International Airport in Florida, USA, expects an increase in passenger traffic in 2024. The approved budget for next year states that revenues will increase by $29.1 million.
This is reported by the Tampa Bay Times. Thus, the airport plans to accommodate a record 25.2 million passengers between October 2023 and September 2024. This is an 8.5 percent increase from 2023.
Revenue is expected to grow by $29.1 million from fiscal year 2023, meaning to $408.6 million. Higher travel demand will lead to increased revenue from parking, concessions, and rental cars.
Number of passengers has already surpassed pre-pandemic levels this year.
"This has been a year of great accomplishments. We're entering a new phase of growth with the development of Airside D, which we're all very excited about," said Tampa International Airport CEO Joe Lopano.
The airport plans to spend $17.7 million in 2024, which is more than it did this year. It also plans to spend more than $95 million on infrastructure upgrades next year.