Stunning and incredibly realistic rides: the world's first Jumanji-themed park opens in the UK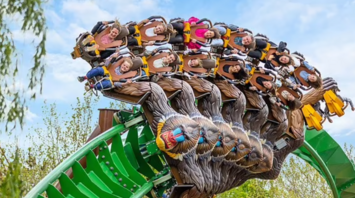 The world's only roller coaster Jumanji. Source: dailymail.co.uk
The world's first Jumanji theme park opens its doors in the UK. The Chessington World of Adventures resort welcomes guests.
From now on, all fans of the cult Jumanji films will have the opportunity to feel like the heroes of their favourite blockbusters. The £17 million Jumanji World attraction "takes a deeper dive into the action-packed adventure films", writes the Dailymail.
What is impressive about Jumanji Park?
Experts have already aptly called the new park "the wildest adventure for families". It features the world's only Jumanji roller coaster and two other rides, Mamba Strike and Ostrich Stampede, which resemble scenes from a favourite film.
Guests are also invited to follow in the footsteps of the film characters as they try to "find the Jewel of the Jaguar's Eye, break the curse and save Jumanji during their stay in the theme country."
The entrance to the park is also immersive - visitors pass through an entrance portal that is "shrouded in the ominous and overgrown Jumanji jungle."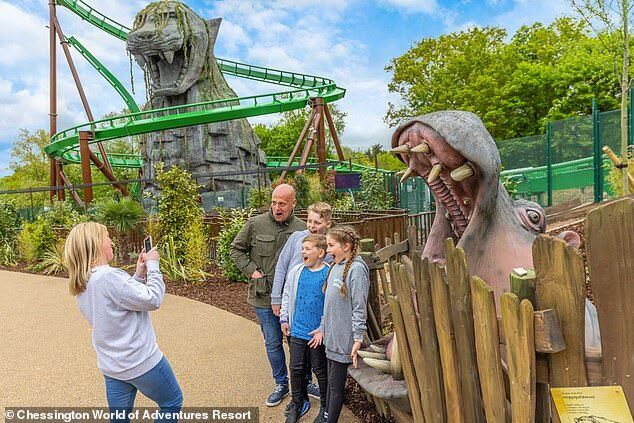 Guests are stunned by incredible rides
Witnesses show that the cat-shaped centrepiece is the Jaguar Shrine, which "stands 55 feet (16 metres) tall, watching all who enter, waiting for the curse to return... the raising of the Jaguar's Eye gemstone."
The thrill is provided by the incredible Mandrill Mayhem roller coaster made of 144 tonnes of steel tracks, which is "equivalent to the weight of 96 hippos".
An unforgettable experience can be had on the Mamba Strike, where visitors "dodge the fangs" of a black mamba snake, "soaring into the sky and then falling back down again".
Additionally, the Ostrich Stampede sees visitors "swerving a herd of stampeding ostriches on a whirlwind ride in the dunes".