Starbucks is expanding in Italy: a coffee shop has opened in the centre of Rome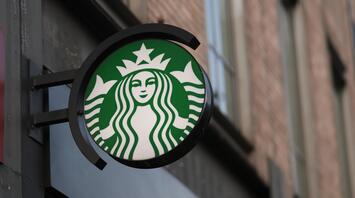 The menu also has a huge selection of cookies. Source: thetimes.co.uk
The bar appeared in a renovated two-story building on Via della Guglia on a small street across from the Italian parliament.
Already on the first day the bar was crowded. Customers preferred the chain's new drinks with olive oil - Frappuccino, Salted Caramel Cool, and Oleato.
At Starbucks, guests are encouraged to "create their dream Frappuccino," and a bonus comes with cookies or toppings to sprinkle on the iced beverage.
The cheapest coffee at an Italian Starbucks is an espresso - from 1.40 or 2.80 euros. At the same time, you can buy a similar drink in Rome for 1-1.10 euros.
For Cappuccino and Americano, you have to pay 2.50-3.50 euros, the price of a tea latte is from 4.50 to 5.50 euros.
The menu has a huge selection of donuts, croissants, and chocolate chip cookies. Also at Starbucks, you can buy souvenirs. For example, colorful cups and water bottles.
Next week, two more such establishments are scheduled to open at Termini Station. And by the end of the year, there will be 13 new Starbucks coffee shops in Italy. So their total number across the country will reach 36.