Searching for Wisdom: What does the Chinese proverb that suggests reading 10,000 books mean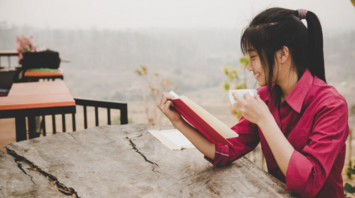 A girl reading a book. Source: Freepic
A popular Chinese proverb from the work of Dong Qichang evokes different opinions among philosophers. It is a saying that first appeared in Notes from the Studio of Painting and Meditation.
The proverb reads: "du wanjuan shu", "xing wanli lu", which literally translates as "to read ten thousand books and travel ten thousand miles". Shine.cn tried to explain what exactly the author meant.
What is known about the author of this work. He was a famous artist, calligrapher, and politician in the last years of the Ming Dynasty. Dong Qichang was born in 1555 and died in 1636.
The artist's statement makes us think to this day. Dong's thought du wanjuan shu, buru xing wanli lu, or "traveling ten thousand miles is better than reading ten thousand books," includes a call for constant learning and active use of the acquired knowledge in practice to broaden one's horizons. This approach reflects the ideal of Chinese scholars.
In more recent times, some individuals have distorted this principle by arguing that traveling long distances has a higher priority than reading books. This interpretation emphasizes that real-life experience is much more valuable and important than knowledge that can be gained from books.
This proverb may also indicate that gaining life experience and the ability to solve real-world problems can be more valuable than reading a lot of theoretical materials. It emphasizes the importance of practical experience and skills that can be acquired in real-life situations, especially when traveling and exploring.
It should be noted that this concept is not exclusive to Chinese culture. In Western countries, there were also similar reflections, for example, by the philosopher Augustine and the millionaire David Rockefeller.
All of these sayings clearly intertwine into one common feeling: by opening up new horizons and experiencing the diversity of the world and its inhabitants, traveling provides the same important learning and unique fire of discovery as reading the most sophisticated literary masterpieces.