Powerful earthquake in Afghanistan kills more than 2000 people: details of the disaster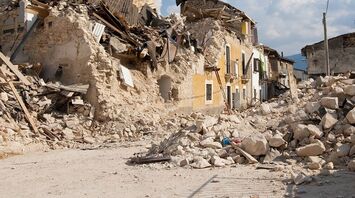 A powerful earthquake shook Afghanistan. Source: Pixabay
A powerful earthquake with a magnitude of 6.3 occurred in Afghanistan on Saturday, October 7. More than 2,000 people have been reported dead. Half a thousand houses were destroyed and people were trapped under the rubble.
At least 12 villages near the city of Herat were destroyed by aftershocks. According to CNBC, more than 9,000 people were injured, but this is not the final figure as rescue efforts continue.
The earthquake occurred about 40 km (25 miles) northwest of Herat. Mahal Vadaka, Dasht House, Bahadorzai, Zorian and Koshkak were the most affected.
About 300 families were evacuated to Herat city, where they are housed in abandoned buildings, hospitals and other institutions. Local residents told reporters that they felt three tremors, after which some buildings began to collapse before their eyes.
The Taliban called on local organizations to reach the quake-affected areas as soon as possible to help bring the wounded to hospitals and provide shelter and food to the victims.
"We ask our wealthy compatriots to provide any possible cooperation and assistance to our affected brothers," the Taliban said on X.
The situation is complicated by the fact that foreign organizations have been reluctant to sponsor Afghanistan's medical sector since the change of government.
"Donors are being forced to cut back on financial support by concerns about the Taliban's restrictions on women, as well as competing global humanitarian crises, diplomats and aid workers say. The Islamist government has ordered most Afghan women aid workers off the job, though it has made exceptions in health and education," CNBC writes.